Introduction
If you are a parent seeking to prepare your child for their 11+ exam, the chances are you have heard talk about 11+ Non-Verbal Reasoning papers, which form part of many 11+ tests. But what do these types of test paper involve?
Broadly speaking, Non Verbal Reasoning 11+ tests are a way of measuring childrens' aptitude in handling shapes and images. Unlike other parts of the 11+ exam, verbal skills (such as spelling, punctuation, grammar and vocabulary) are not important in this paper; rather, the focus is entirely on the visual relationships, sequences and spatial properties of images.
Non-Verbal Reasoning questions have become an increasingly popular feature of 11+ admissions tests because they are quite unlike anything on the National Curriculum. Many schools and exam boards regard these questions as an excellent means of measuring academic potential in a manner which isn't highly dependent on accrued knowledge.
.
CEM and GL Non-Verbal Reasoning Papers
To begin preparing your child for 11Plus Non-Verbal Reasoning questions, we recommend finding out which exam board is administering their test, as this will help you gain a general sense of the format they are likely to encounter.
For example, Granada Learning (GL) 11Plus tests devote an entire paper to Non-Verbal Reasoning questions. The Centre for Evaluation and Monitoring (CEM), meanwhile, tends to include Non-Verbal Reasoning questions in a more fluidic manner throughout their test papers, rather than in a single specific section. Other 11 Plus exam providers might use a different format again; we recommend checking with the school or local council for more information.
What skills does the 11+ Non-Verbal Reasoning Test Assess?
In a nutshell, 11 Plus Non-Verbal Reasoning Papers require children to comprehend and manipulate 2 dimensional and 3 dimensional shapes and images. Among other skills, this can require strong attention to detail, an ability to recognise visual sequences and relationships, and the ability to mentally re-orientate images where necessary.
While Non-Verbal Reasoning questions are often considered a challenging area for most children, the skills assessed in these tasks can be strengthened with dedication and practice. Below, you'll find more details about the types of questions found in 11 Plus Non-Verbal Reasoning papers.
What types of questions are in the 11Plus Non-Verbal Reasoning Exam?
The Non-Verbal Reasoning 11 Plus test could involve a wide array of question types. We've created a helpful overview of some of the most common types. To be well-prepared for their 11 plus exam day, your child should practice each of these types at least a little bit in order to develop confidence and familiarity with the formats and skills required.
Odd One Out
Find the Relationship
Find the Missing Code
Find the Missing Image
Complete the Grid
Apply the Relationship
Hidden Shape
Hole-punched Paper
3D Plan Views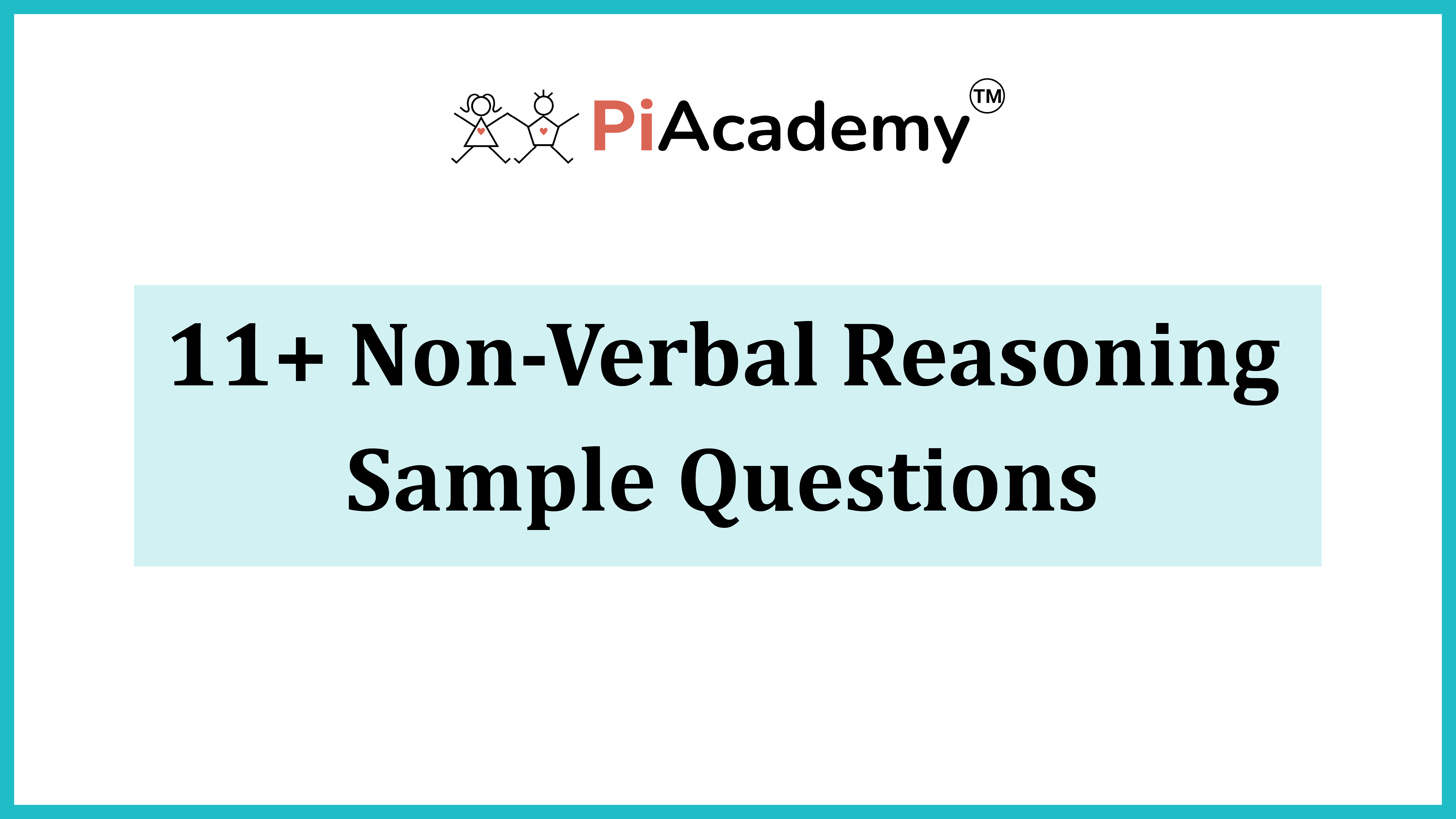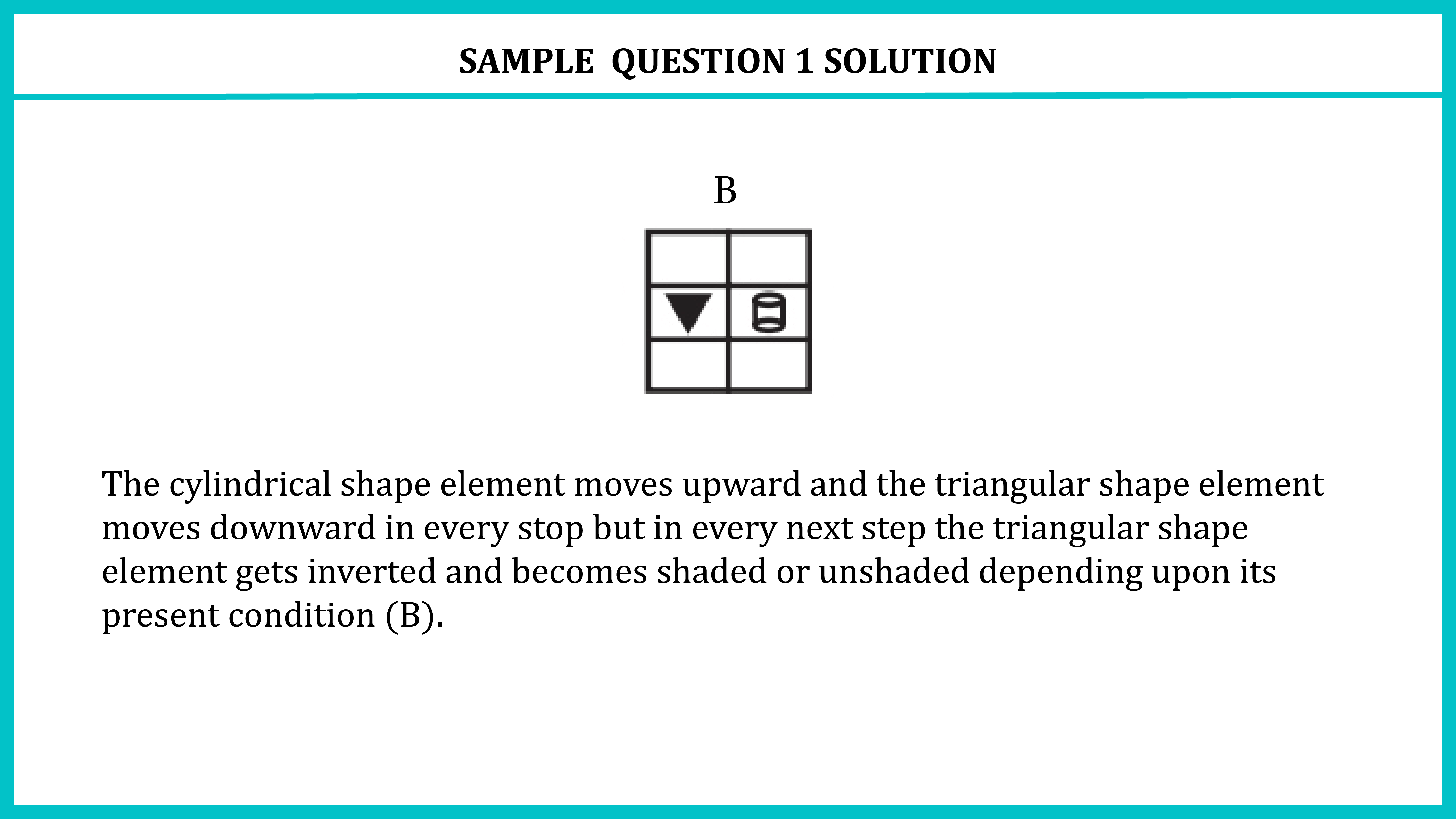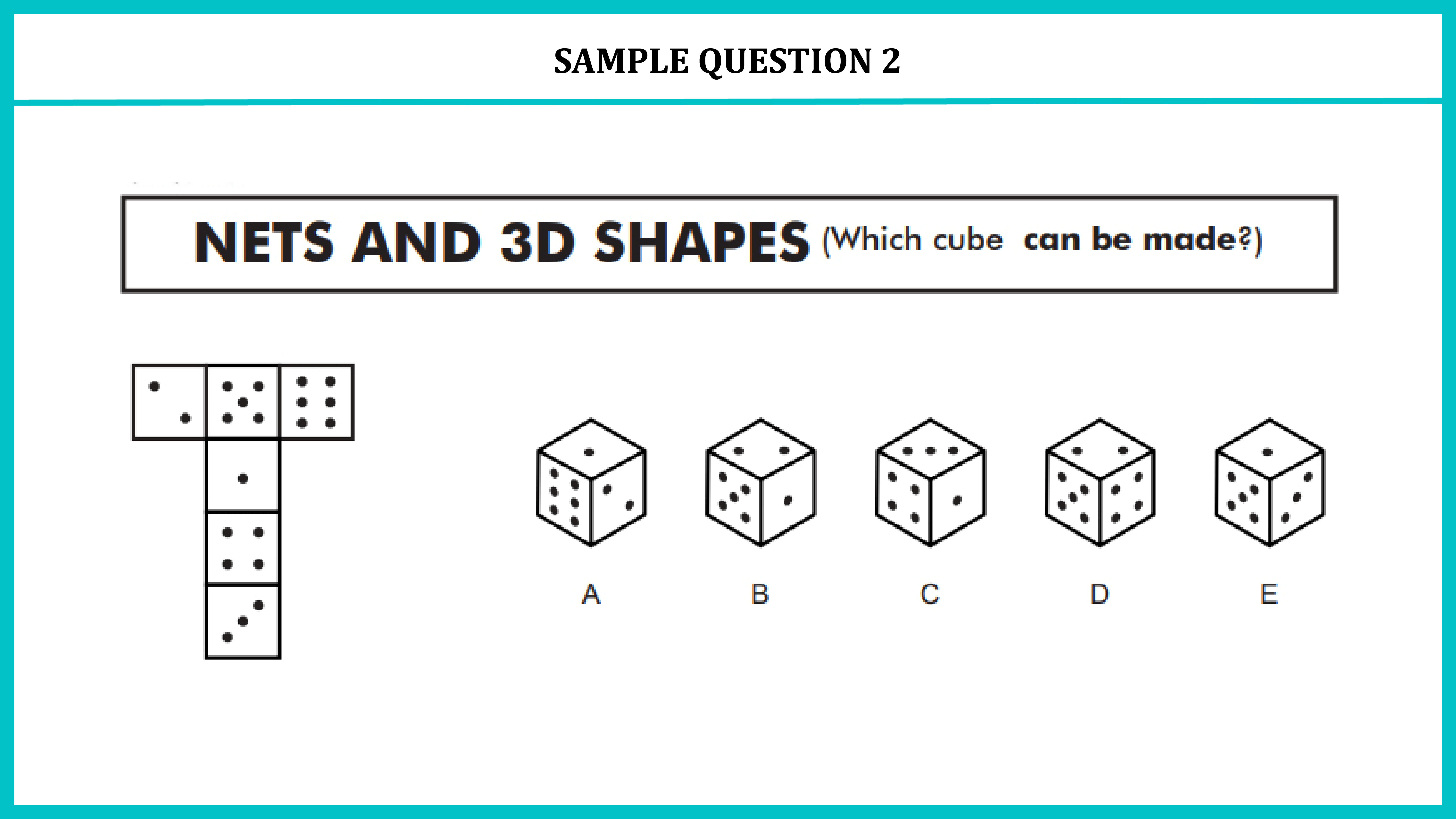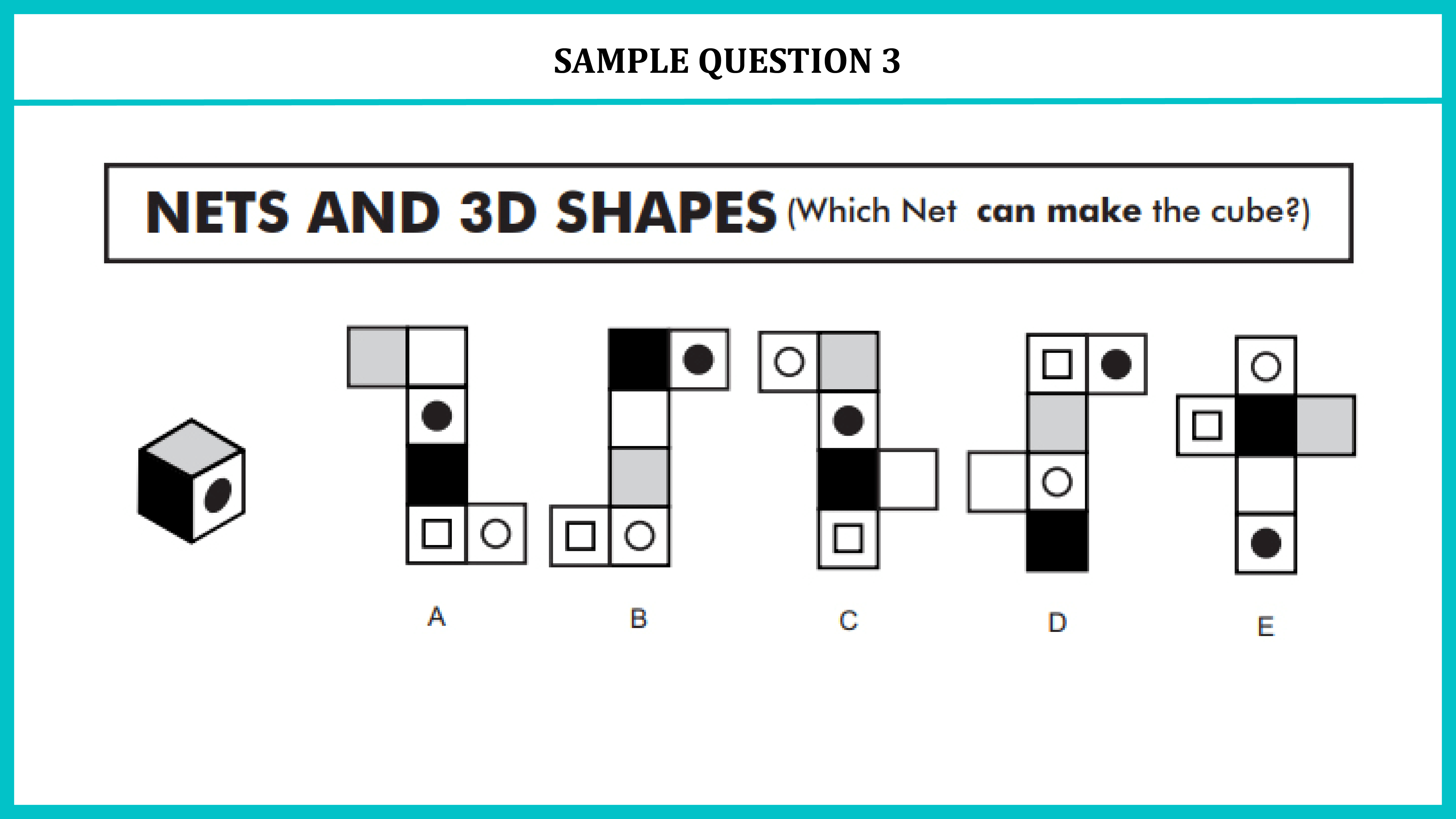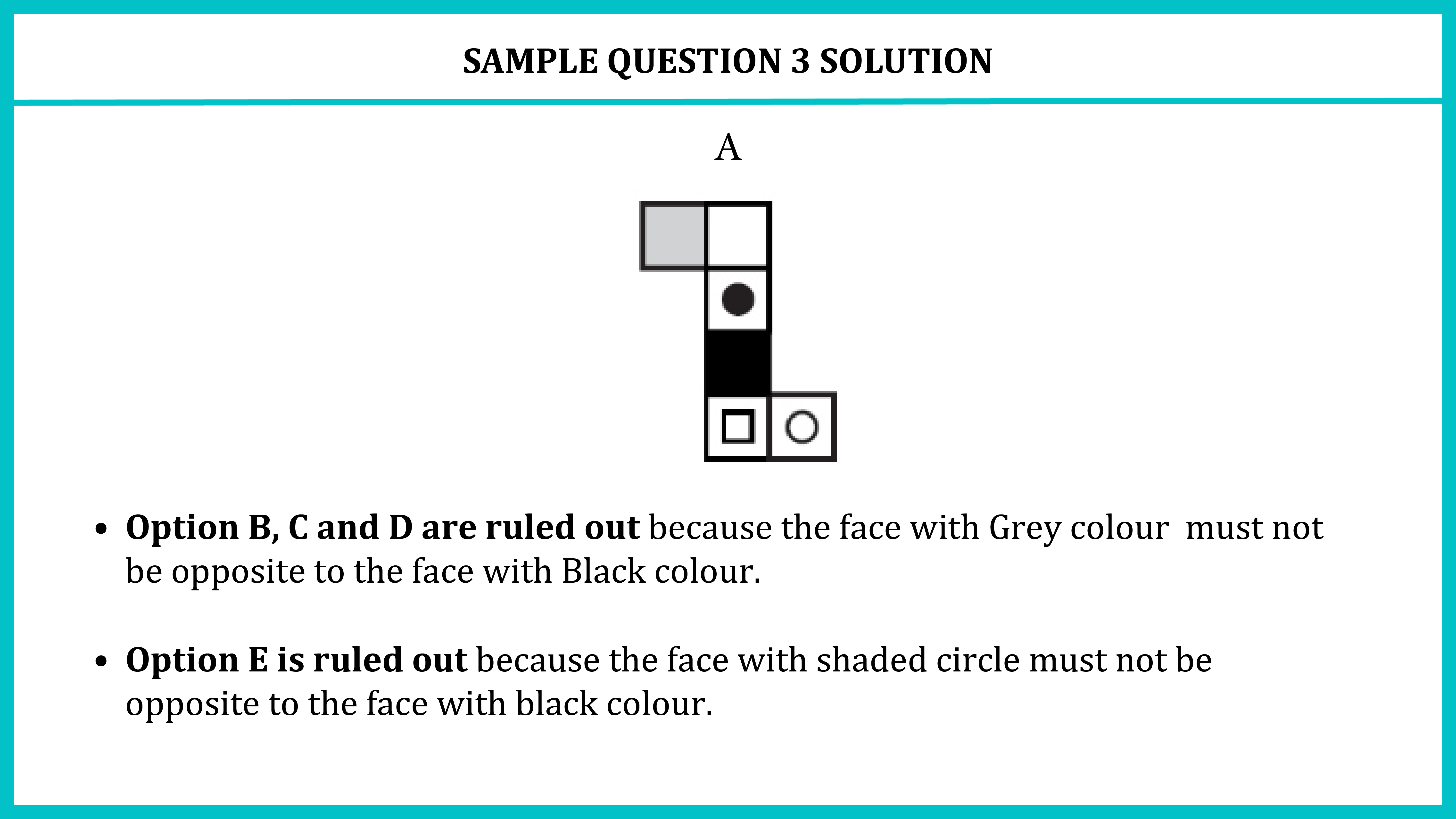 While many of these question categories have self-explanatory titles, we strongly recommend using Non-Verbal Reasoning practice papers and Non Verbal Reasoning 11+ Online Mocks to develop a more clear and specific understanding of what each question type involves.
How can my child pass the 11+ Non-Verbal Reasoning Test?
Unlike 11+ English or Maths, Non-Verbal Reasoning will be unfamiliar to most children due to the fact that it does not appear on the National Curriculum. That said, some knowledge gained in KS2 mathematics will be helpful in enabling pupils to understand and navigate some 11+ Non-Verbal Reasoning PDFs.
While some claim that Non-Verbal Reasoning is innate and cannot be effectively strengthened or developed, there is a wealth of research which contradicts this idea. Therefore, the best way to improve your child's chances of passing their 11Plus Non-Verbal Reasoning test is through practicing questions and giving non-verbal reasoning mock exams. Through doing so, you will almost certainly help them to develop attention to detail, familiarity with shapes and spatial properties, and an appreciation of logical patterns and sequences.
We also strongly recommend giving your child an early start in their preparation. This is not only a cognitively healthier and more effective strategy than last-minute cramming; it can also reduce the stress of the 11Plus exam by giving your child a long period in which to become familiar, confident and comfortable with the types of questions they will encounter. Daily practice questions are one excellent way to foster this "little and often" approach.
11+ Non-Verbal Reasoning Practice Papers and Past Papers
Just as your child will benefit from using practice papers to develop their spelling, grammar, creative writing, maths and Verbal Reasoning, the most essential tools for preparing for the 11+ Non-Verbal Reasoning test are practice papers.
These tailored resources will prove incredibly useful when it comes to developing your child's understanding across a range of Non-Verbal Reasoning tasks. You can also use these papers as a means to discover strengths and weaknesses in your child's abilities, allowing you to address the areas they find the most difficult.
Should I Hire an 11 Plus Tutor?
If you've reached the end of our 11+ Non-Verbal Reasoning guide and are still feeling daunted by the prospect of helping your child get to grips with this aspect of their exam preparation, we recommend that you give some thought to the possibility of specialist tutoring.
Hiring an 11+ tutor can be an excellent way to address the areas of your child's learning which you might feel less confident in covering; for many parents, Non-Verbal Reasoning is at the top of that list.
Specialist tutors are equipped to support your child's individual challenges in an encouraging, results-oriented manner which can yield exceptional results and help children overcome the difficulties which they encounter. Whether you feel your child could use support in Non-Verbal Reasoning skills or in any other area of their 11Plus, this could be a helpful option to consider.
FAQs