Introduction
In any 11 plus exam, maths is one of the core areas that children are tested on. Due to the level at which they sit the 11+, pupils will need to be capable of a range of skills which fall within National Curriculum Key Stage 2 (KS2) when they sit the 11+ maths paper. Sometimes, maths is referred to as "numeracy" in 11+ exam papers.
Regardless of the school or board, a key element of 11Plus numeracy is problem-solving. Needless to say, before your child can be confident in mathematical problem-solving, they will need to be well-versed and capable in understanding and applying various core mathematical concepts.
Depending on the school or exam board, high-level SATs type questions can also sometimes appear in 11 plus papers. This can in some cases be used as a means of further testing pupils' aptitudes, with some schools using these more challenging questions to assess for scholarships.
.
What Kind of Questions Will Be in the 11Plus Maths Paper?
If you're looking for a helpful overview of the question types which your child could encounter in their 11+ maths exam papers, you can use our framework below.
Remember, though, that this is only a summary of broad 11+ Maths topics- and as such, we highly recommend looking at 11+ maths past papers and 11+ Practice Papers to gain a more practical picture of the questions your child will encounter.
Numbers
When you hear "Numbers" as an 11 plus exams topic, this refers to questions that assess pupils' grasp of concepts like:
Square roots
Negative numbers
Triangular numbers
Square and cube numbers
Prime numbers
Numerals
Fractions and Decimals
Many children find Fractions and Decimals can be a challenging area of knowledge to negotiate. However, 11+ maths papers will generally require pupils to be capable of handling the following:
Fractions
Decimals
Ratios and proportion
Percentages
Measurement
If you're unsure about what "Measurement" in 11-plus tests refers to, it simply covers questions which could involve some of the following key areas or skills:
Times tables
Addition, subtraction, division, multiplication
Length and width
Height and depth
Mass and weight
Volume
Time variables
Scales
Shape and Space
In preparing your child for their 11 plus maths test, Shape and Space questions will be important to cover. These questions can involve:
2D shapes like circles, triangles and polygons
3D shapes like spheres, cubes and pyramids
Angles, e.g. obtuse, acute
Transformation, e.g. rotation, reflection
Symmetry
Data Handling (Statistics)
While this topic might sound technical, it tends to refer to questions that will assess pupils' understanding of information being presented in various formats. It could also involve an awareness of averages and probabilities. These could include:
Tables
Grids
Charts
Frequency
Mean, median, mode
Probability
Problem solving
For many children, these are the most challenging types of questions in 11 plus test papers. They require a solid reading comprehension ability as they often involve story-based scenarios. Pupils will need to use reasoning skills to understand what is being asked, and mathematical knowledge to decide what type of calculations they need to carry out. These questions can also involve multiple steps:
Story-based questions
Missing numbers in a pattern
How can my child prepare for the 11+ Maths Exam?
Without a shadow of a doubt, the best way to prepare your child for their maths 11+ test is to help them begin preparing early. Before they sit the exam in Year 6, try and ensure that you support them in their foundational learning throughout their primary education, as there is no substitute for a solid, well-built base of knowledge across KS1 and KS2 mathematics.
We also recommend a "little and often" approach. This could involve, for example, making use of 11+ maths Skillwise materials to build and consolidate your child's knowledge across core areas over the course of several months and can also have the added benefit of helping your child build healthy, sustainable studying habits early in life.. Also, using structured 11+ practice papers can decrease the stress of preparing for the 11+ maths papers.

If your child is preparing for the 11+ exams imminently but has significant knowledge gaps or areas for improvement, it is also worth considering online 11+ maths courses, which are designed by specialist tutors to help address areas which children find particularly challenging.
11+ Maths Past Papers
Practicing 11 plus maths past papers regularly is the best way to boost your child's confidence in 11+ Maths concepts. Download the maths past papers pdfs for free and start practicing today.
11 Plus Maths Practice Papers
When it comes to choosing 11Plus maths practice papers, it can be extremely beneficial to know what type of 11Plus paper your child will be sitting. This depends on the school and the exam board, and you can usually find out this key information through visiting council or school websites. Once you've found out what type of 11+ maths test papers will be used, you can select practice papers accordingly
CEM 11Plus maths practice papers
The CEM exam board is often considered to produce a less "traditional" style of 11+ papers, in which question types are blended and less predictable in format. For this reason, it can be an excellent idea to use CEM Maths 11 plus practice papers to build up your child's familiarity with the kinds of questions they might come across.
11+ CEM Mathematics Sample Questions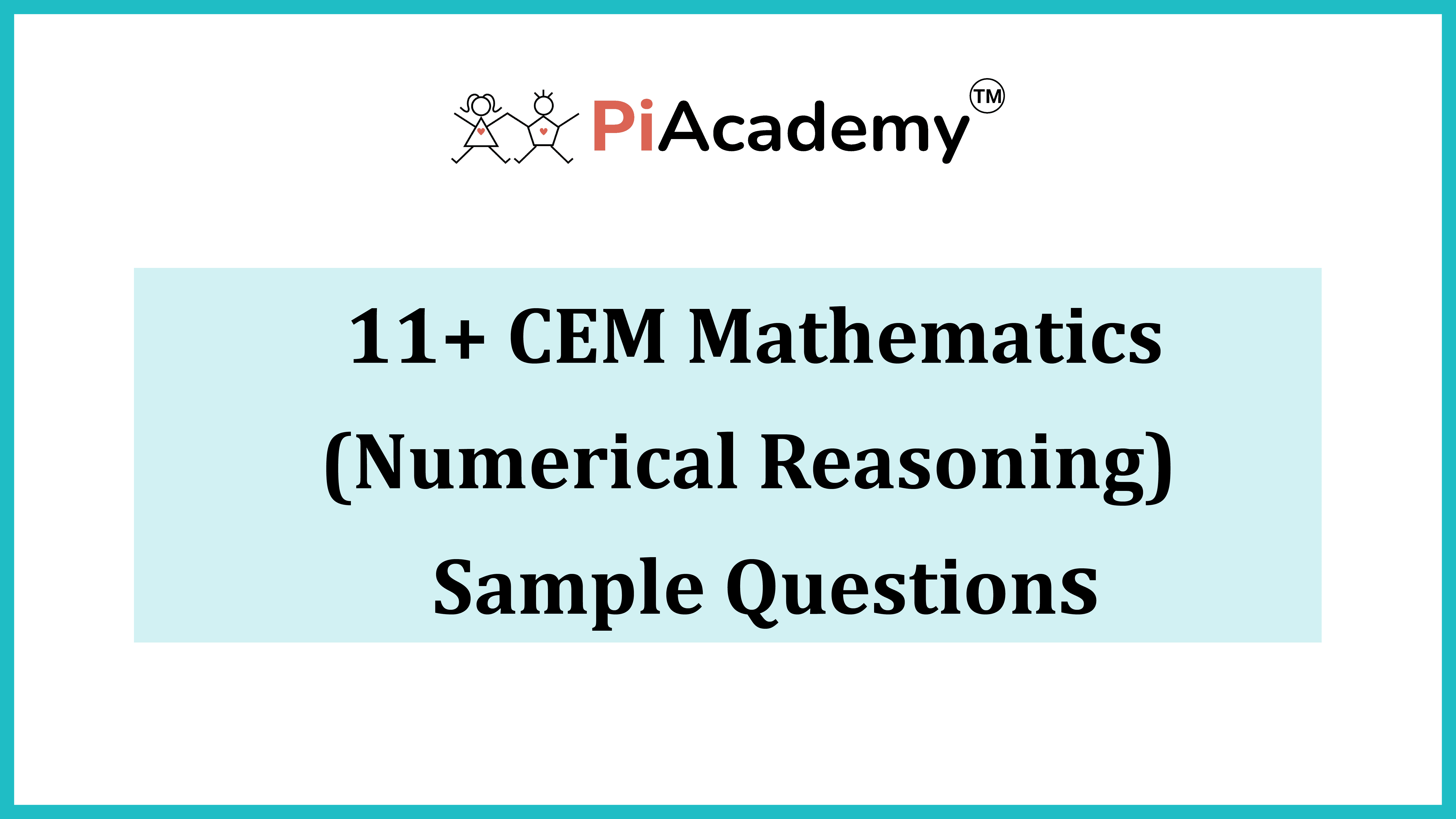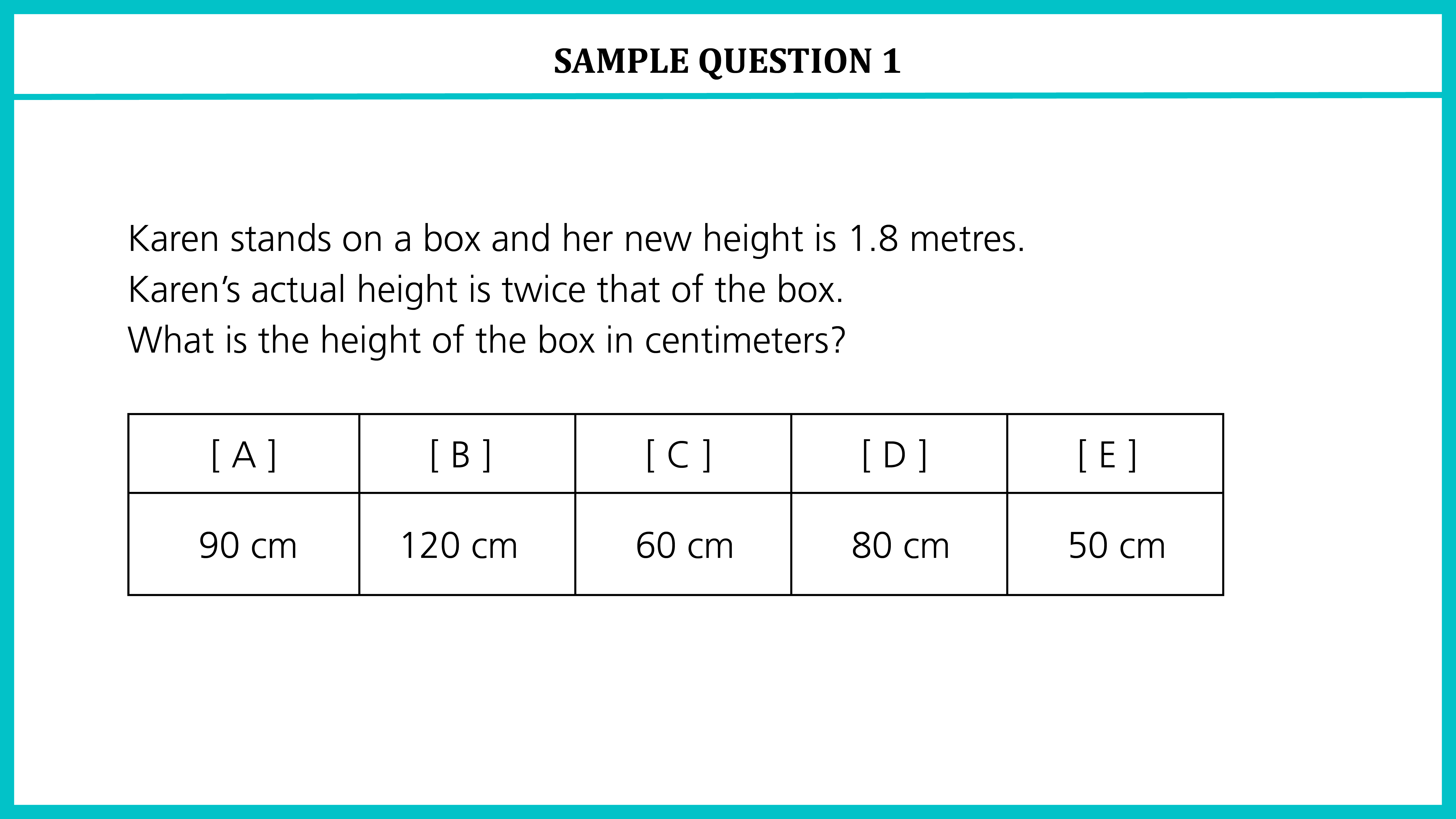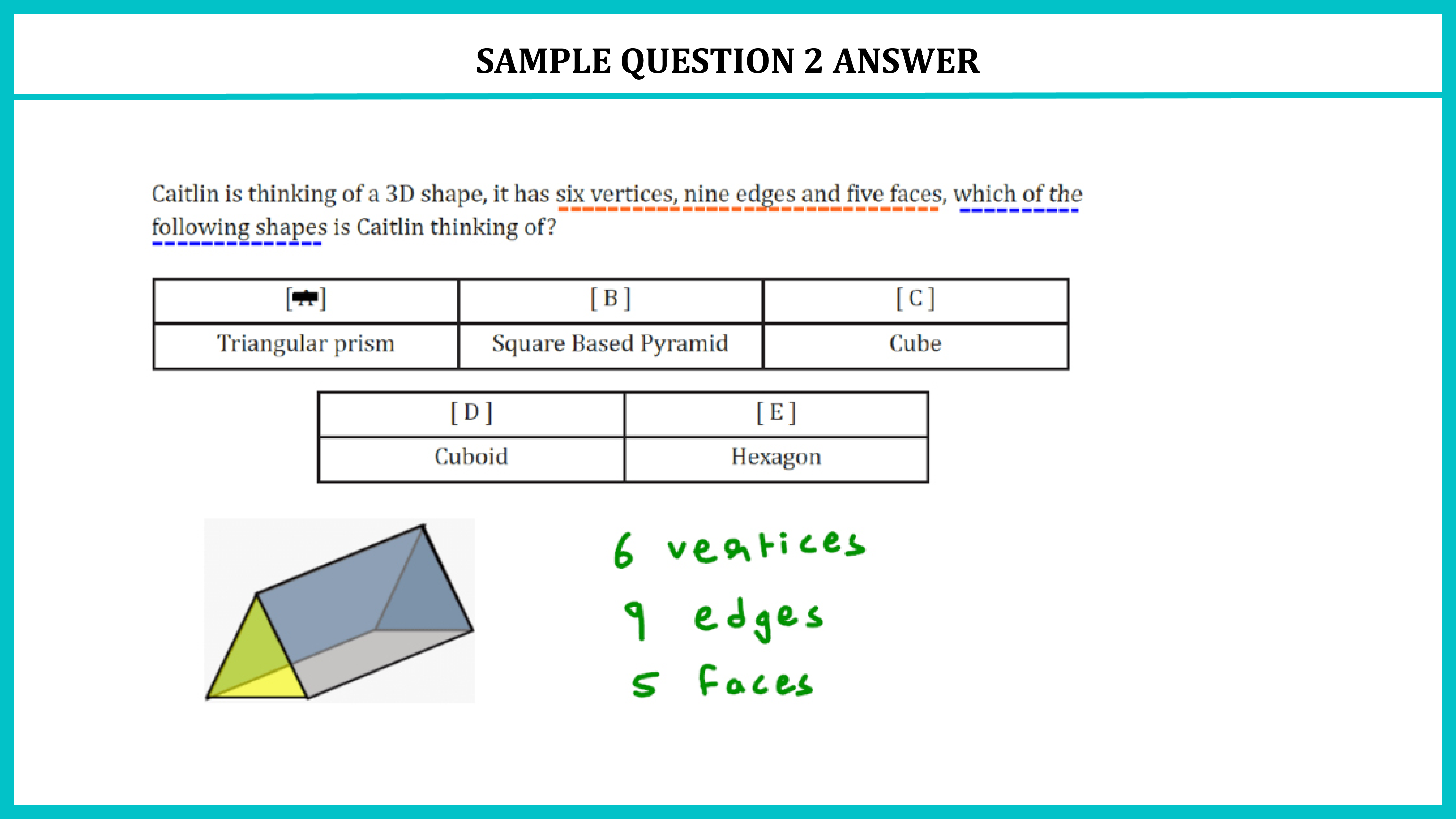 ❮
❯
.
GL 11 Plus maths practice papers
The GL 11+ maths exam is widely regarded as a more traditional style of test- for example, the maths paper is kept separate from the other components of the test. If your child is sitting a GL 11 Plus, consider using GL 11+ test papers to help them prepare.
11+ Maths GL Style Sample Questions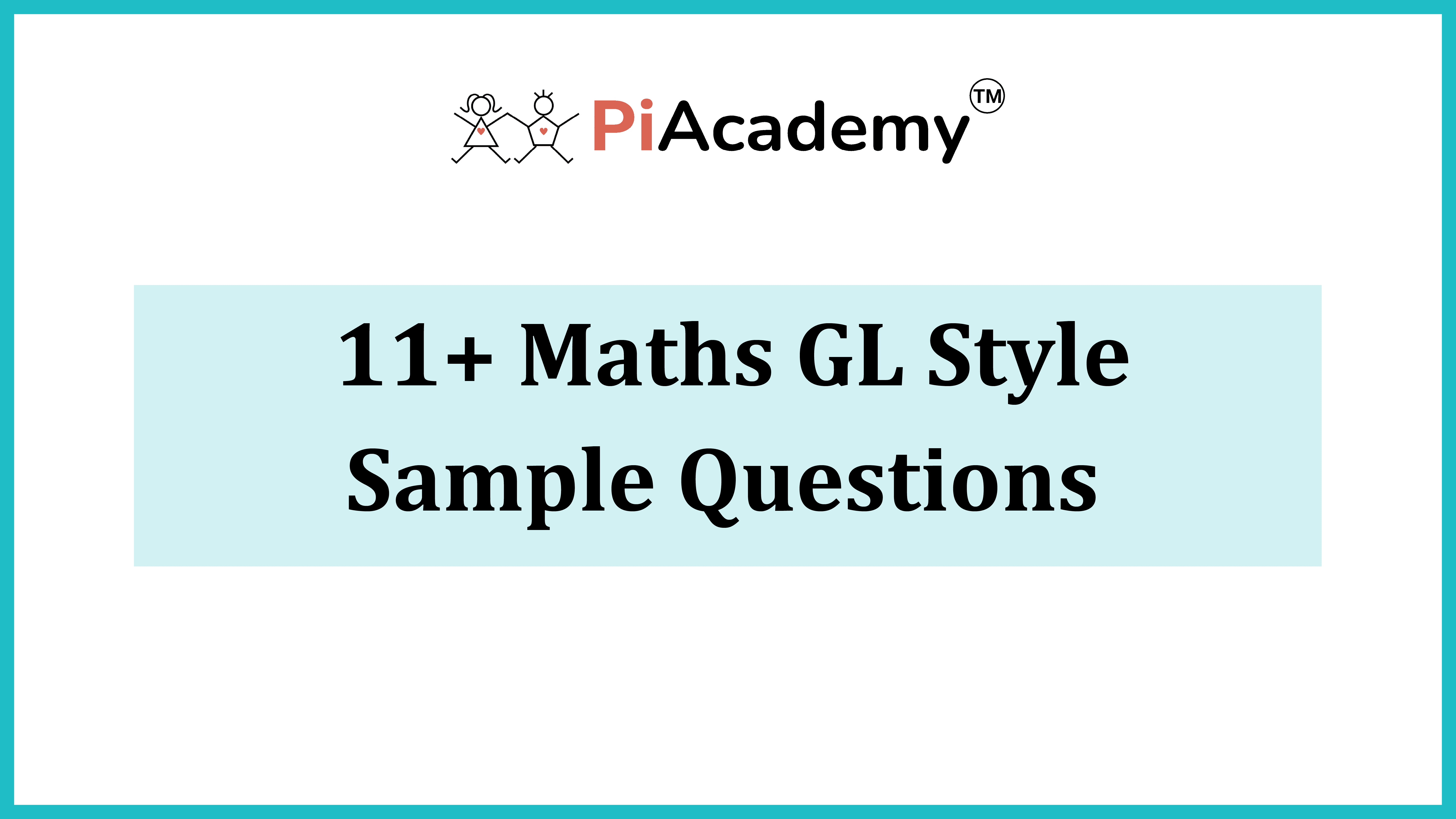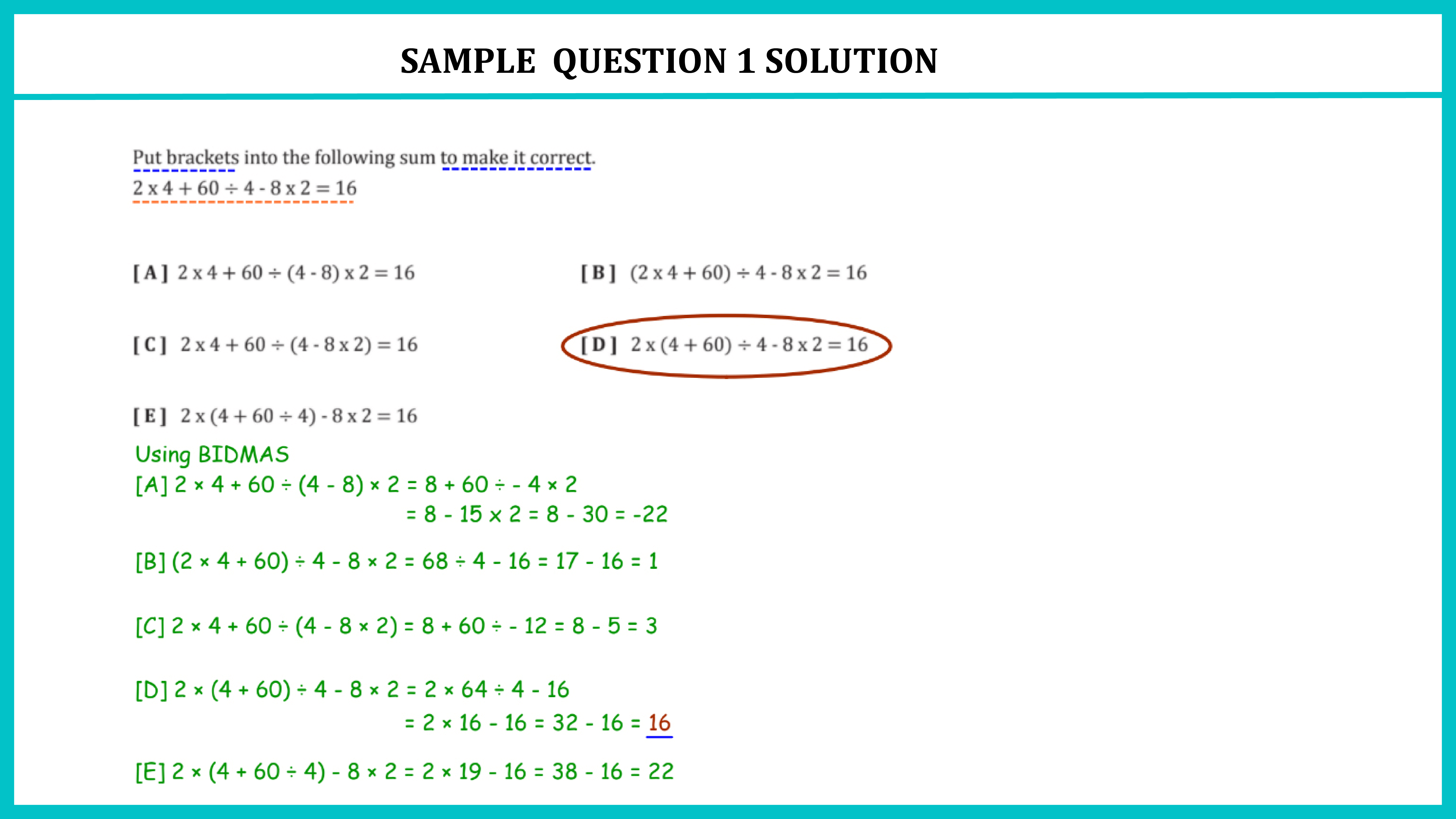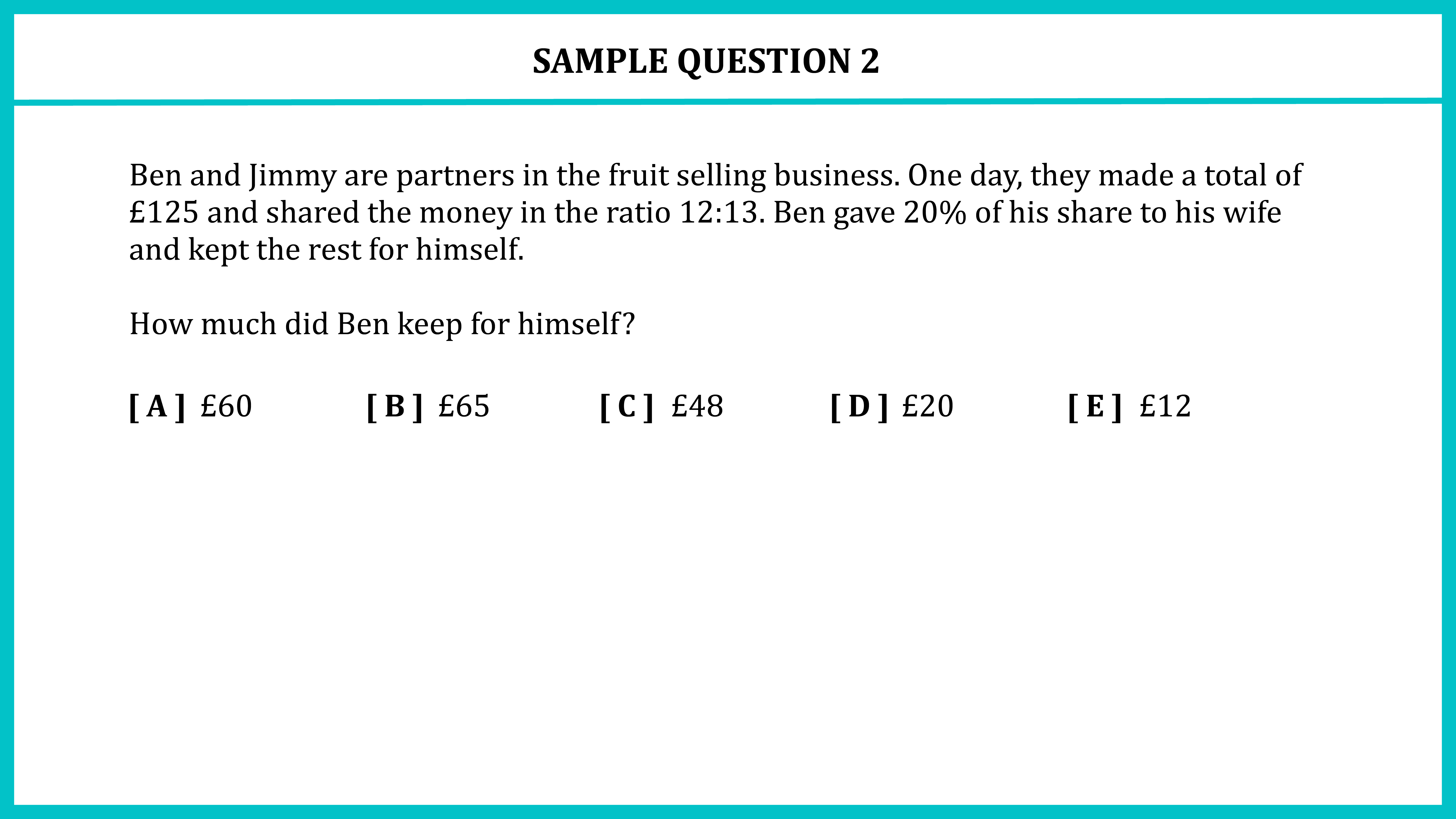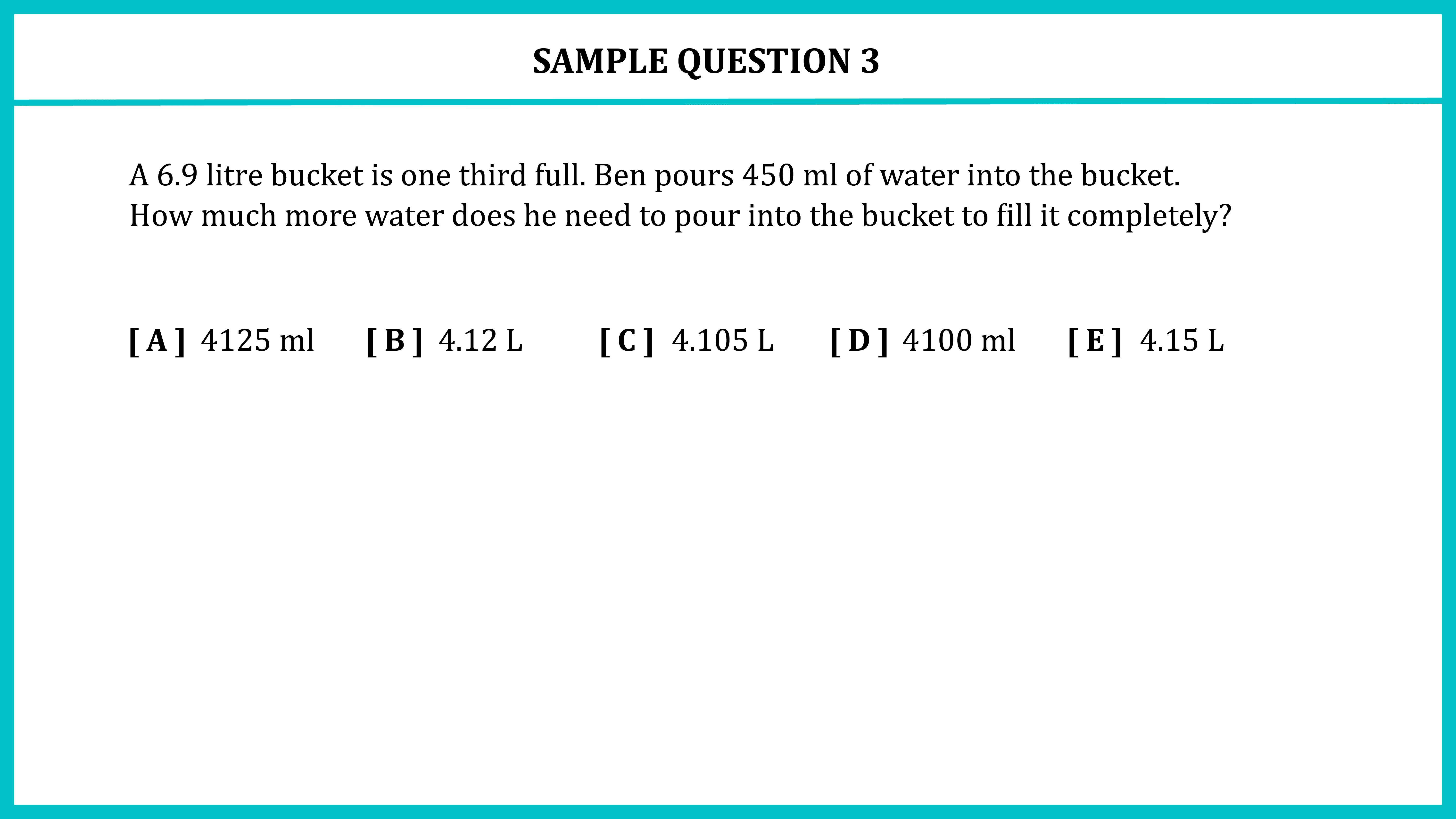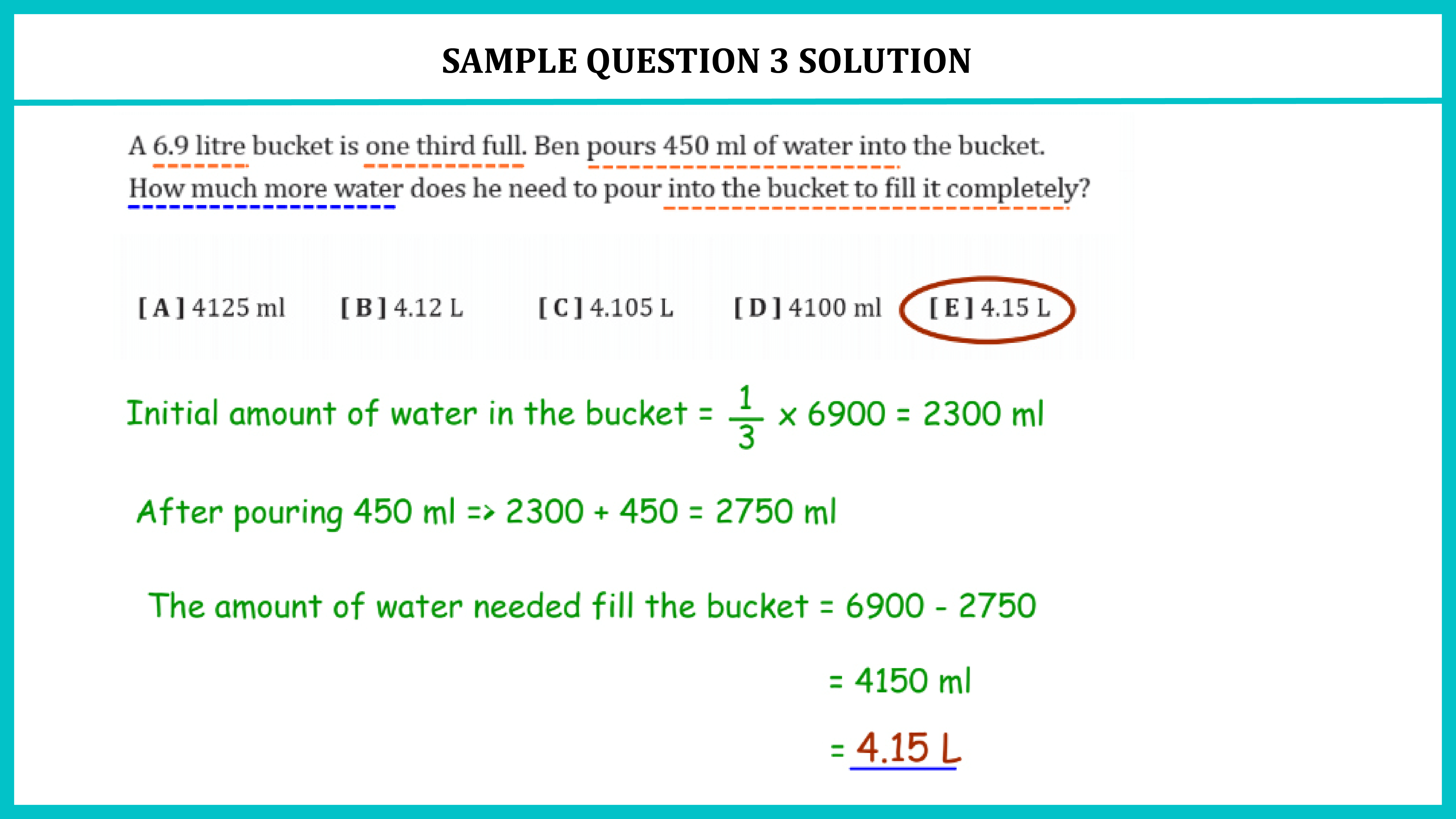 ❮
❯
.
CSSE 11 Plus maths practice papers
The CSSE is an 11 Plus exam used by a consortium of grammar schools in Essex. If this is the 11+ which your child is due to sit, we recommend taking a look at a range of practice papers which provide CSSE-style 11Plus maths questions.
11+ CSSE Mathematics Sample Questions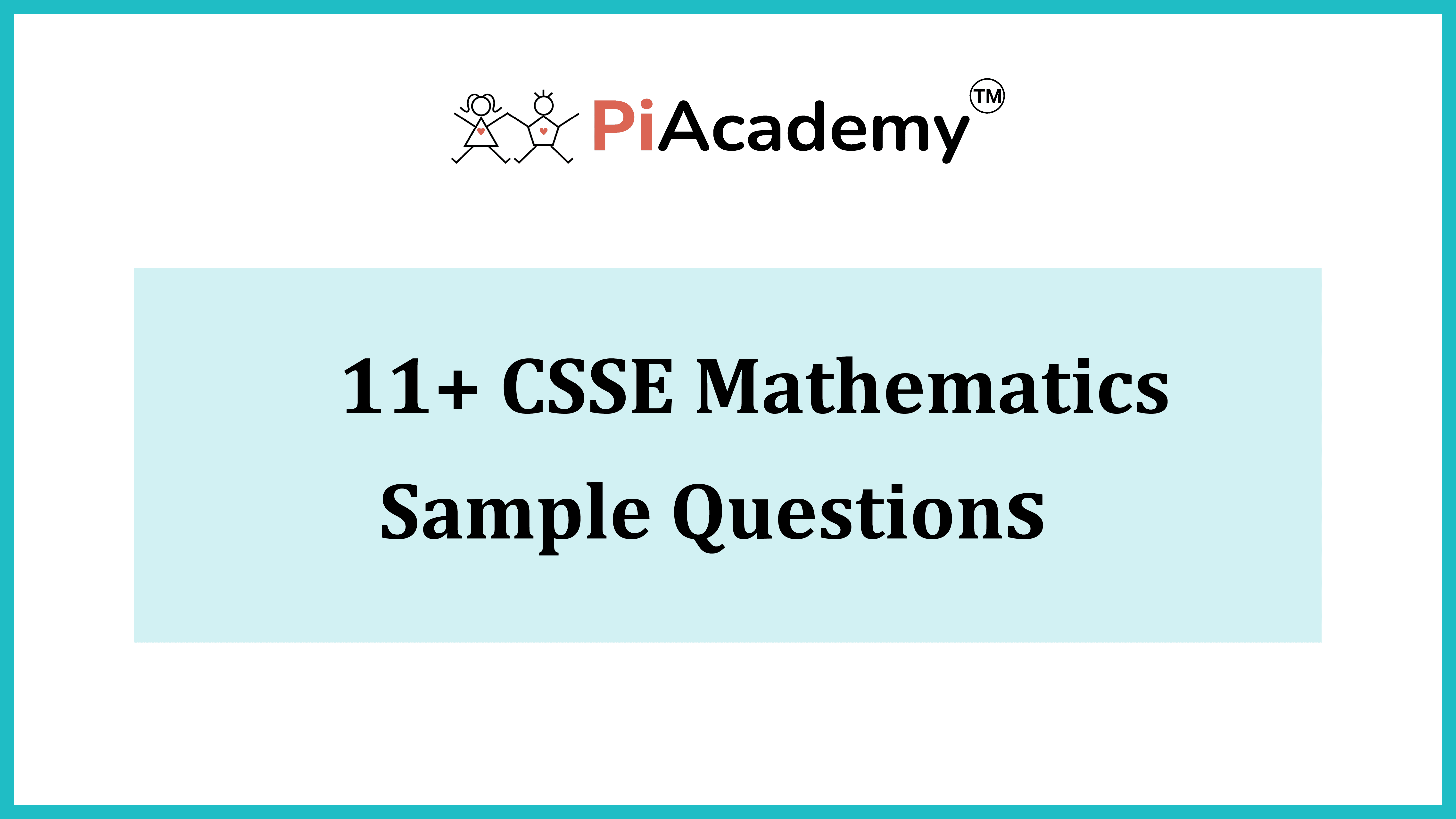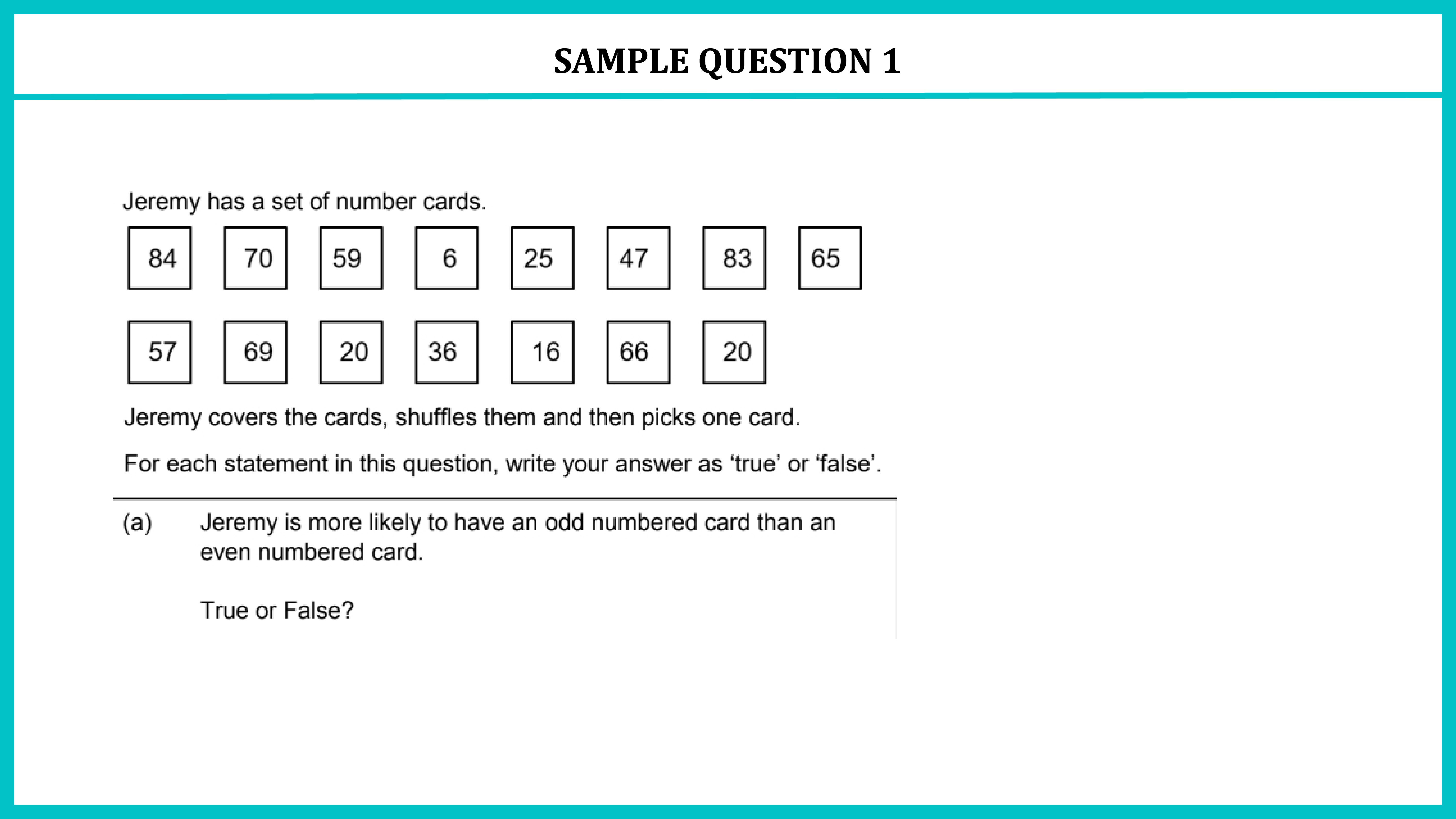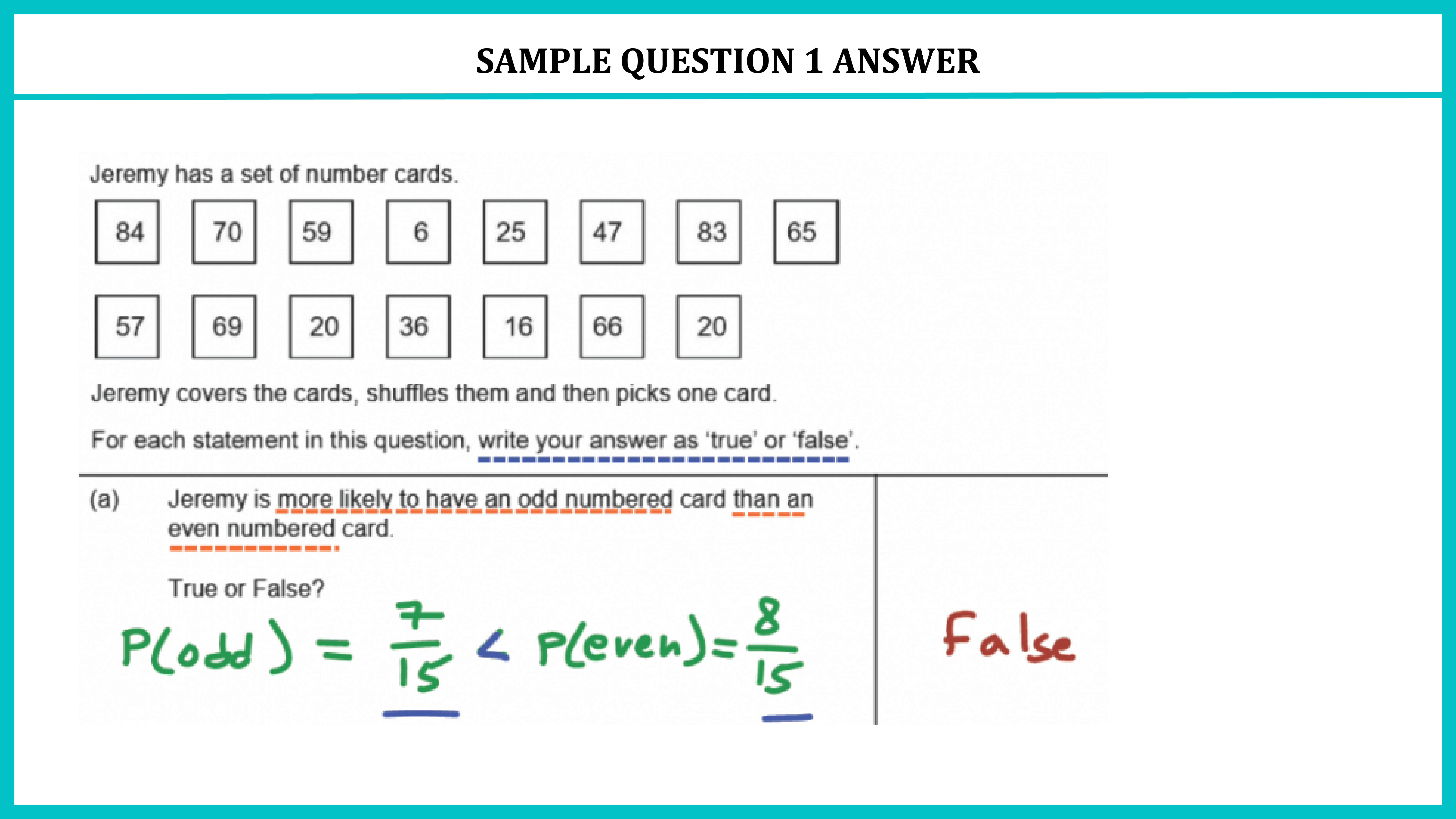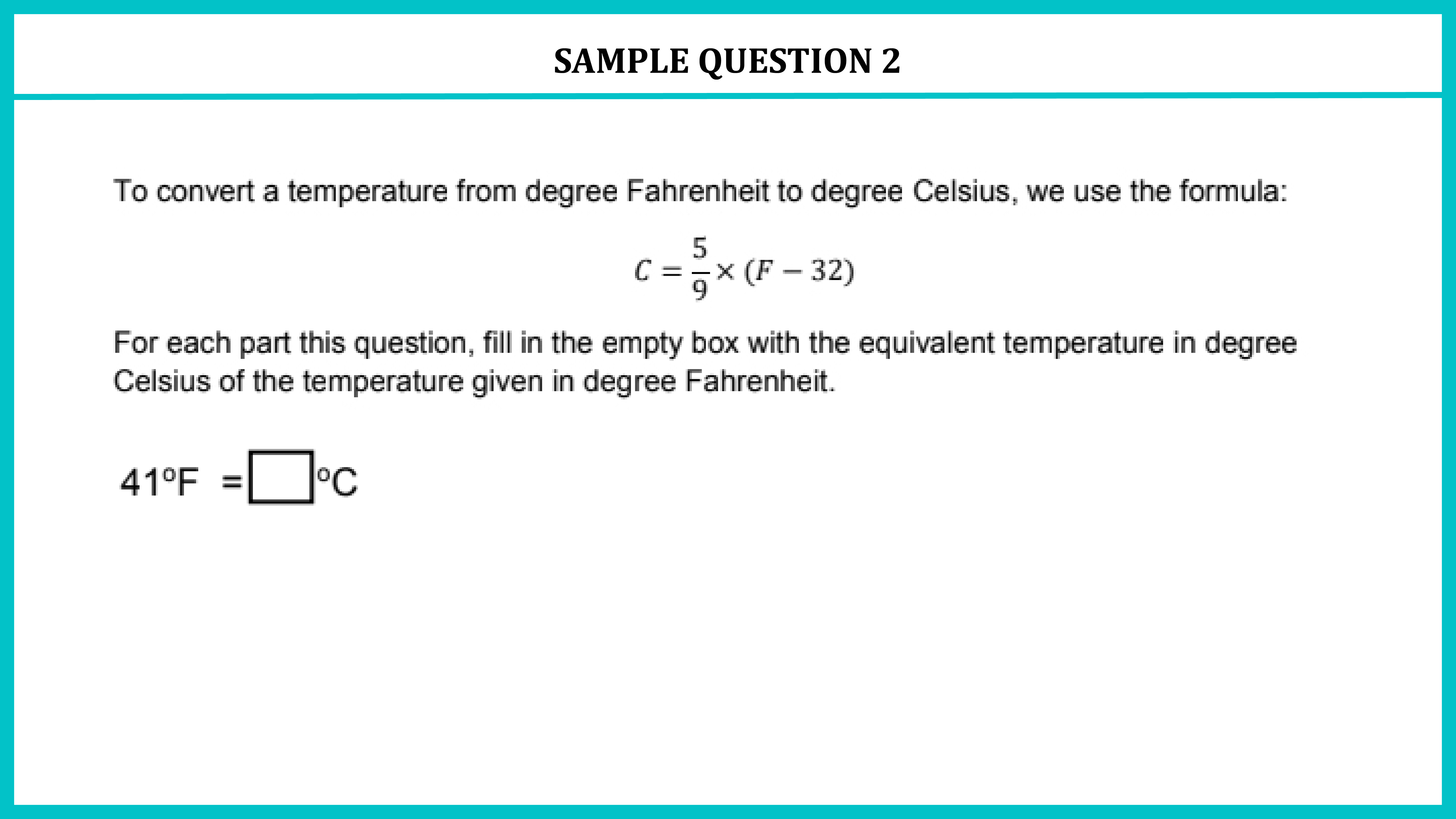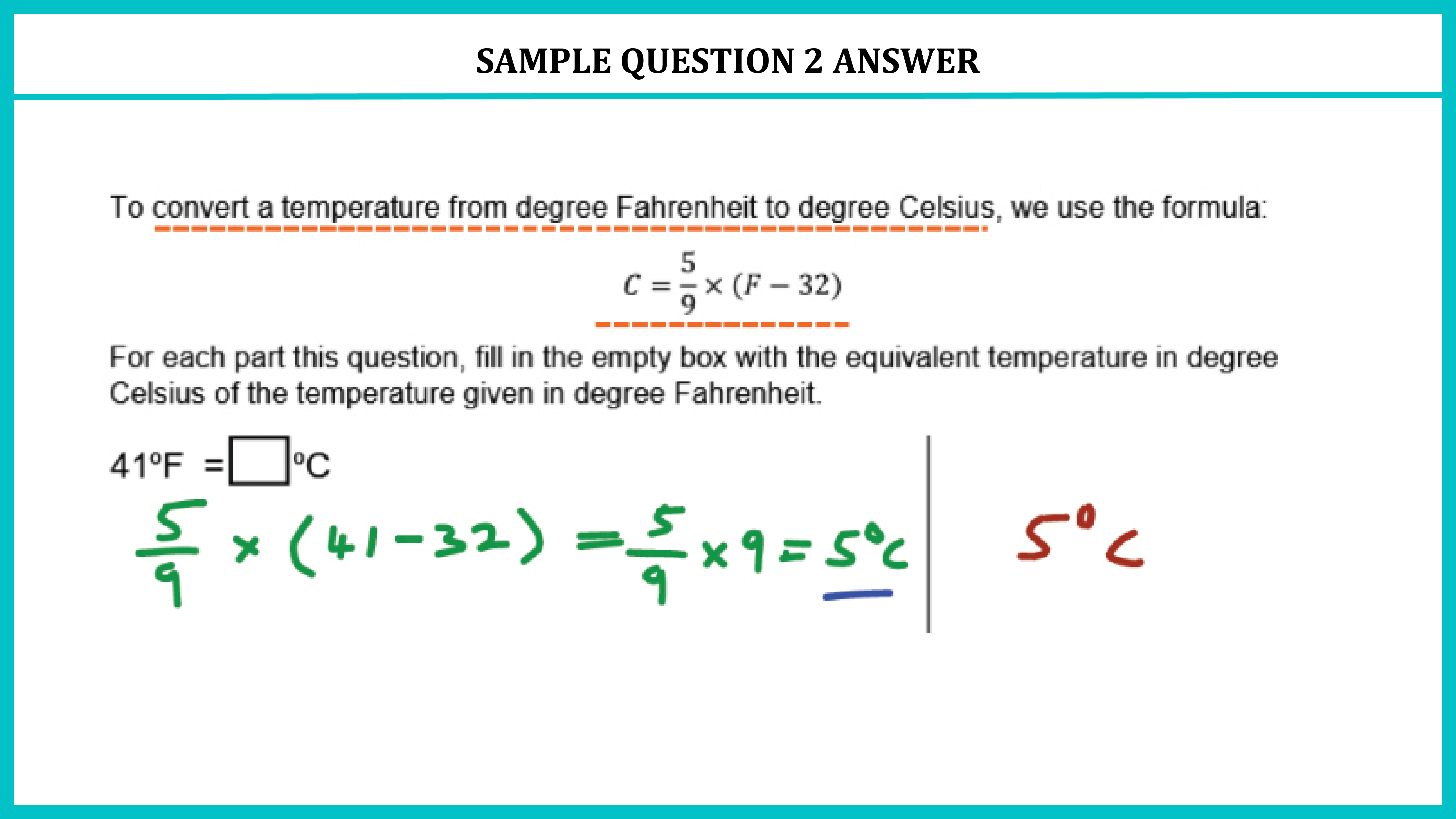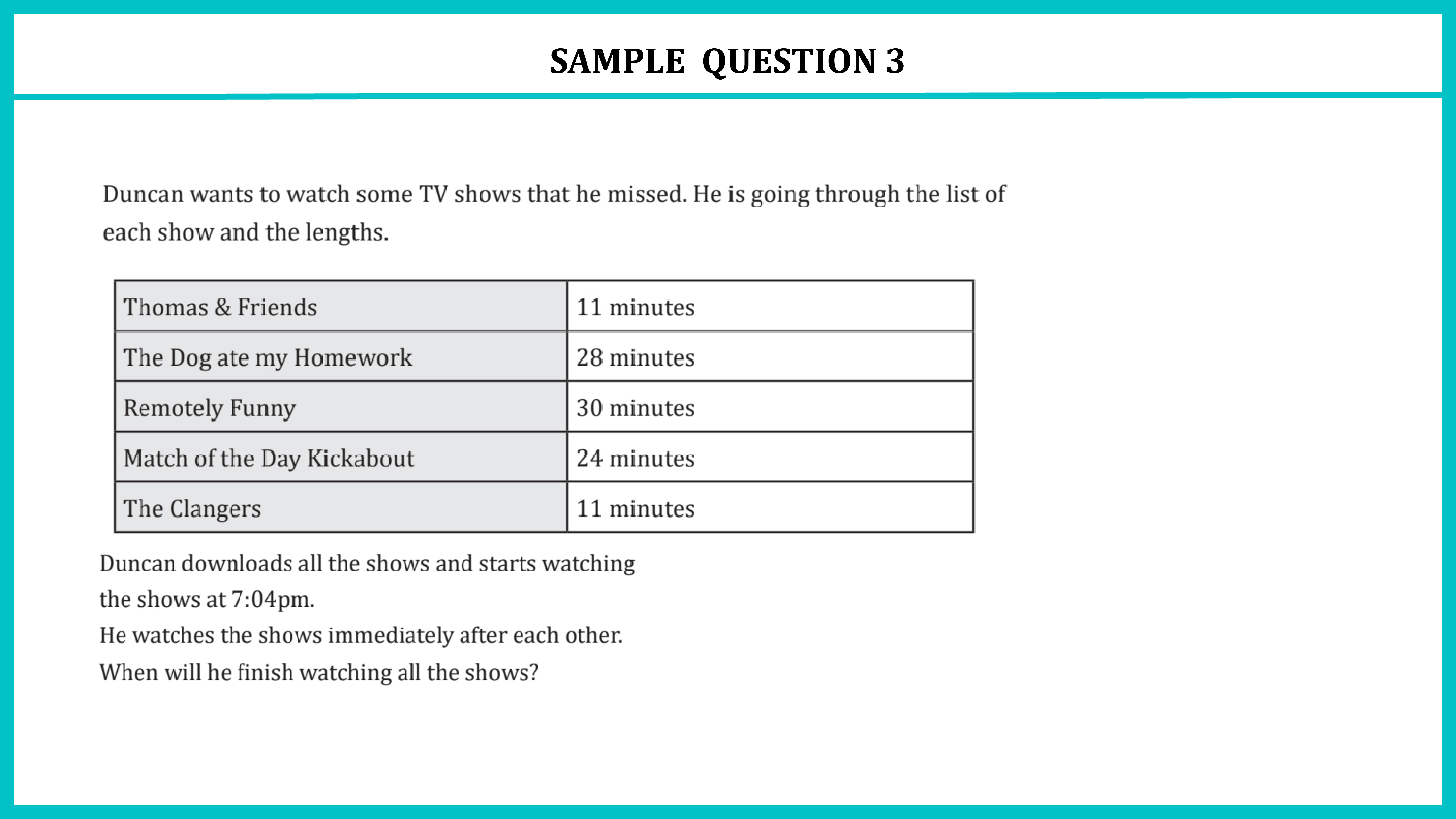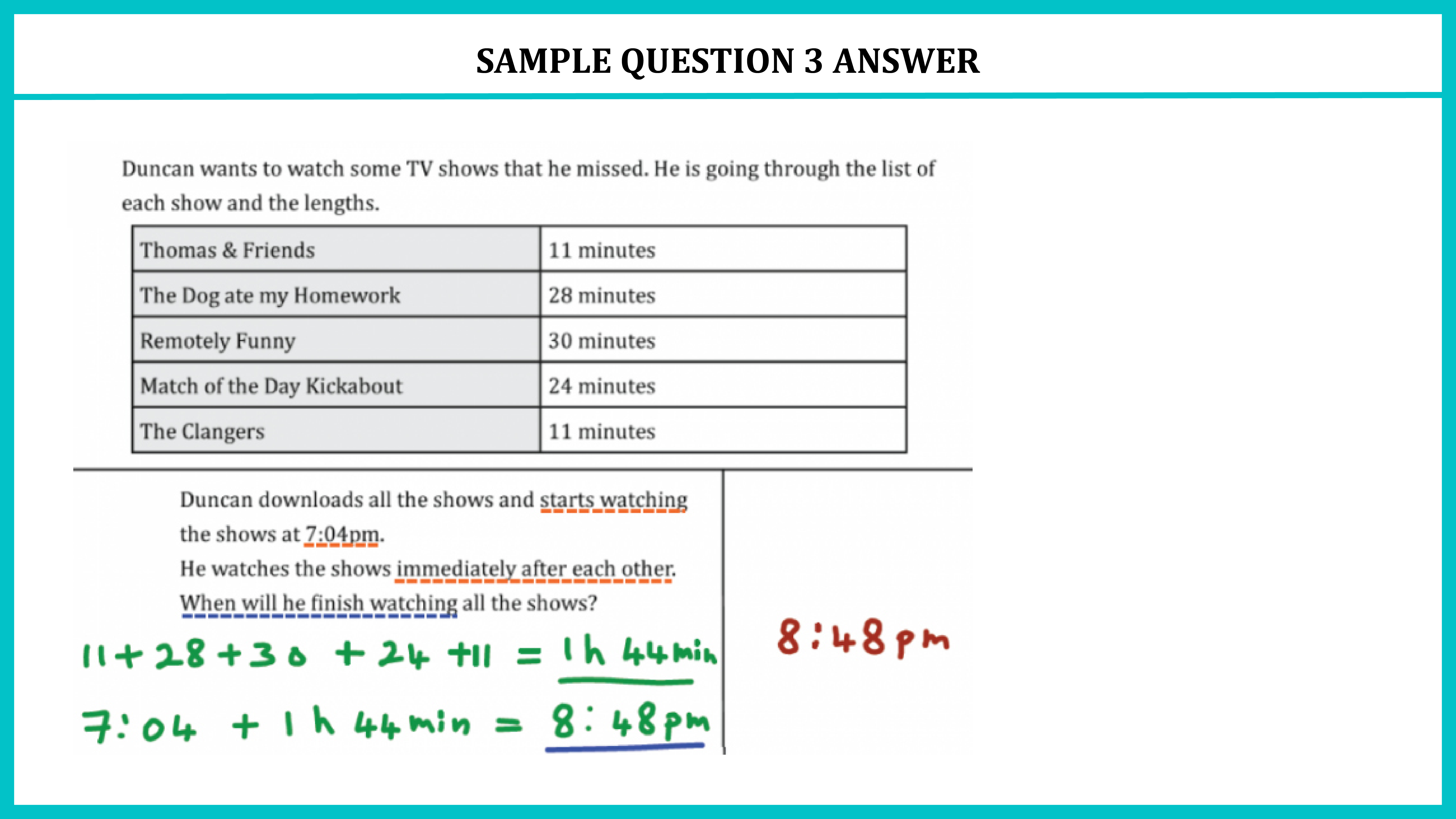 ❮
❯
.
SET 11+ maths practice papers
The SET 11Plus (sometimes called the Sutton 11+ test) is used by a consortium of grammar schools in Surrey. If this is the 11Plus which your child is preparing for, we recommend taking a look at SET 11 Plus maths practice papers which are designed to emulate the Sutton 11+ maths paper.
11+ SET Mathematics Sample Questions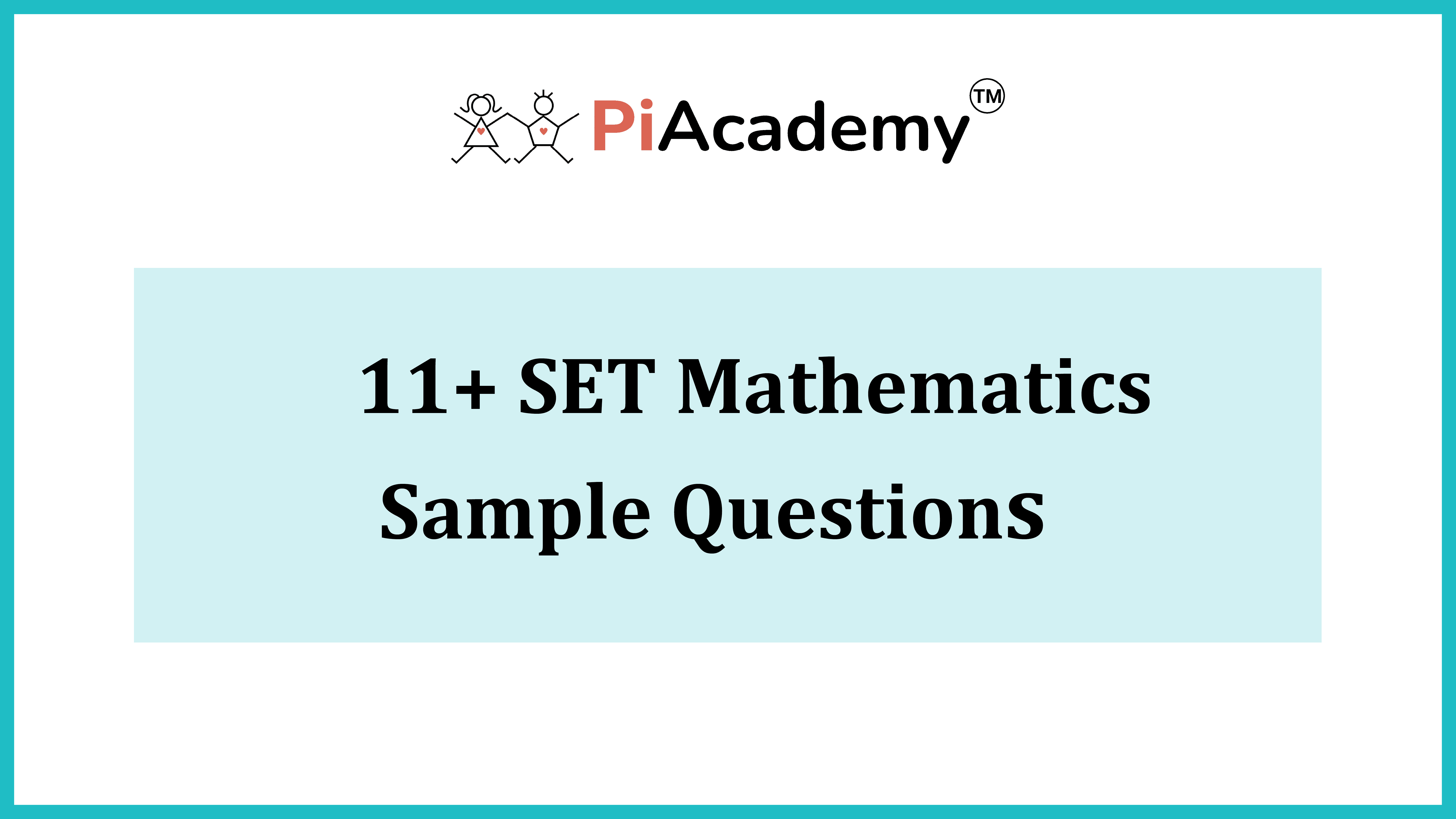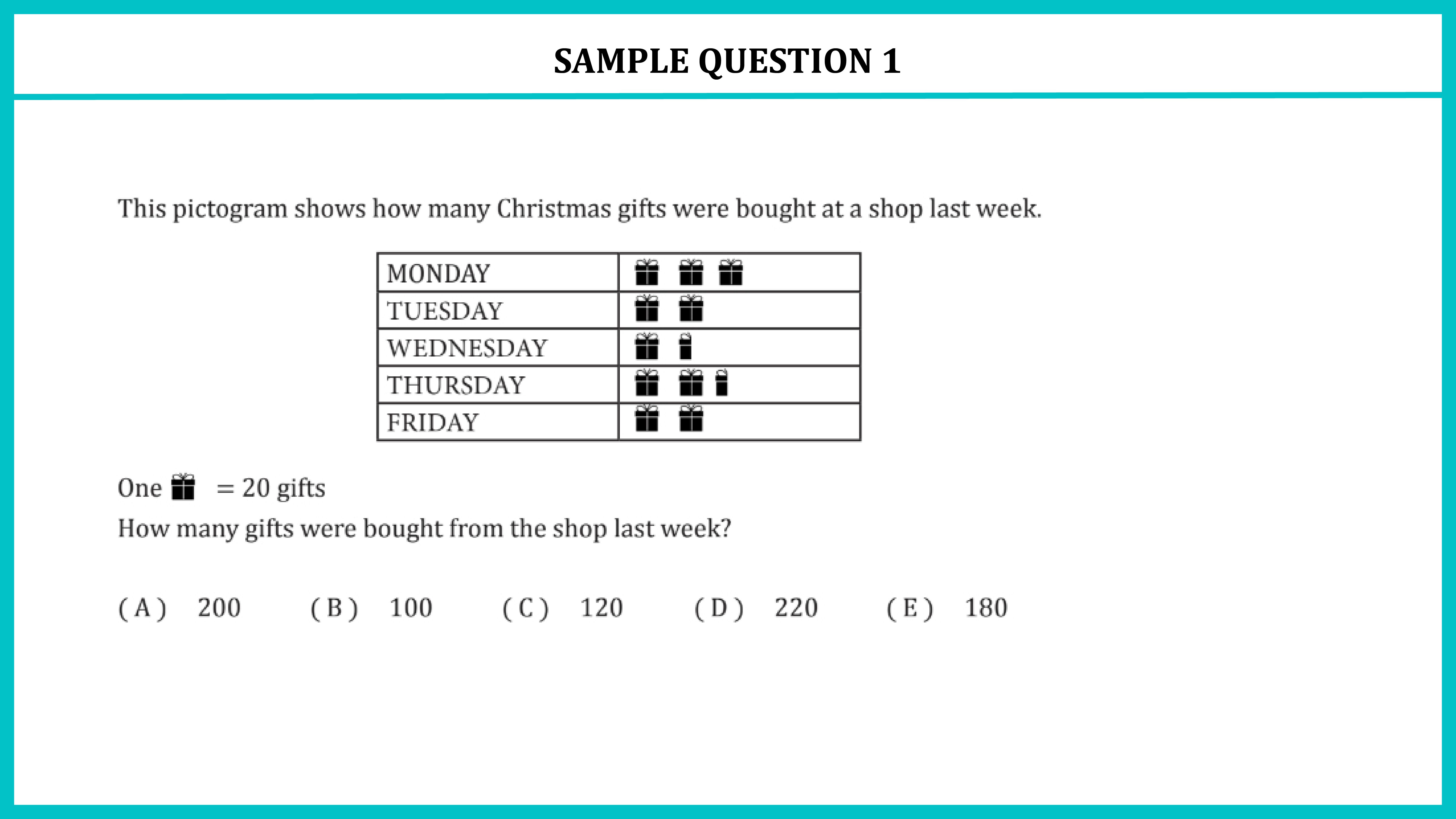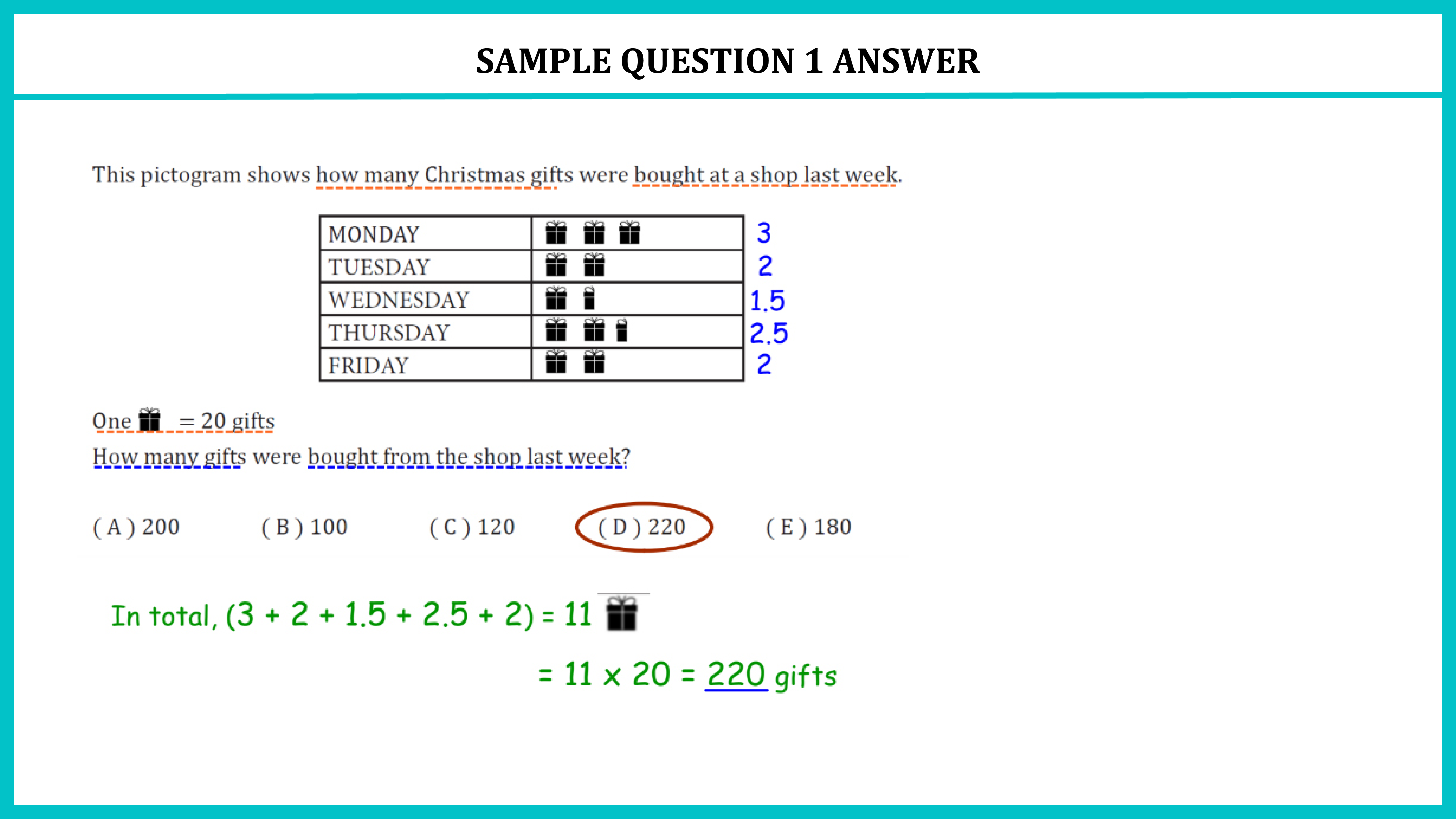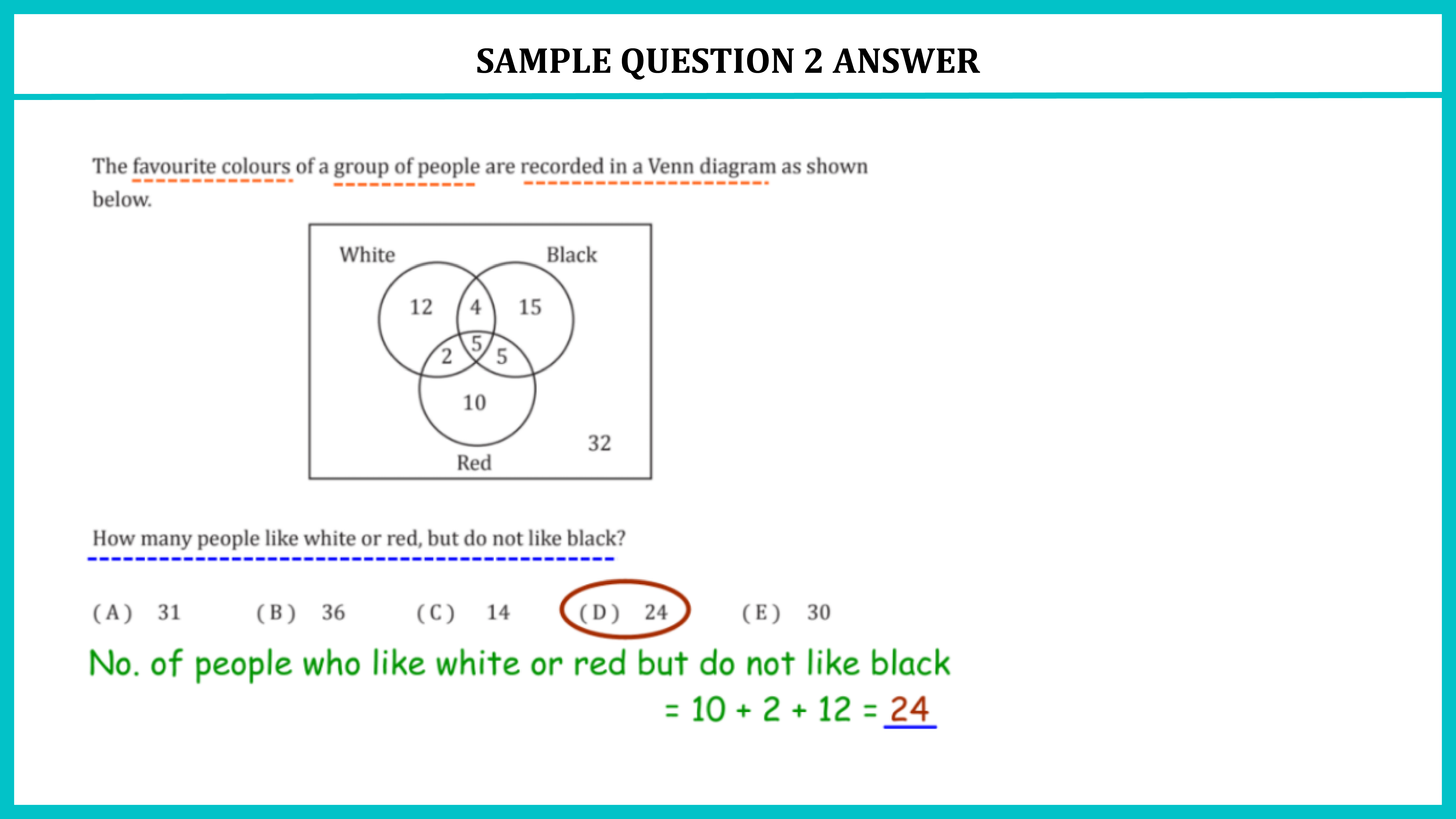 ❮
❯
.
ISEB 11 Plus maths practice papers
The ISEB 11Plus (sometimes referred to as a common entrance exam) is a form of the 11Plus mainly used in the private school sector. If you have a child preparing to sit the ISEB 11Plus maths paper, you might find it helpful to use ISEB 11+ maths practice papers.
Independent school 11Plus maths practice papers
If your child is preparing for entry to an independent school, it can be a good idea to make use Independent-style 11Plus maths practice papers which are tailored to reflect the types of questions that many independent schools across the country are likely to set.
11 Plus Maths Tutors
For many parents, mathematics is a daunting curricular area and the prospect of helping prepare their child for an 11 plus maths papers can be somewhat overwhelming. If this resonates in your case, we recommend looking into the possibility of hiring an online 11+ maths tutor, who can use their specialist knowledge and skills to help your child become confident and motivated in numeracy towards the 11Plus.
FAQs