The online papers were really helped my son in practicing the questions. The detail solutions are amazing, as my son used to go over his wrong answers whenever he wants. As each question is provided with an estimated time guide, it was really great for my son to learn how to manage time and work under time pressure. I would like to thank Pi Academy for providing excellent tutors and exam oriented online resources.
My daughter was struggling with algebra, sequences, probability and other topics. Online papers and answers helped her to boost her confidence. The segregated topic wise questions gave her lot of practice on the topics where she used to lose the marks. Her score was improved dramatically, I will surely recommend online past papers to all parents.
I bought online paper subscription just before the 11 plus exams. My son was struggling to complete the paper in time and sometimes in understanding the difficult questions. These past papers with neat solutions provided the great support to my son. As the time duration for each question was given, my son was able to complete the paper in time. Really helpful especially just few weeks before the exam.
11+ Maths
Solved Papers
Affordable Pack
11+ Maths Exam Papers - Full Access

Topic Wise Questions - Full Access

You are paying as low as 50 pence for a paper with detailed handwritten solutions.

3000+ solved questions from 90+ papers.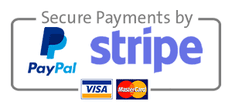 Boost your Maths revision with ​