11+ Maths Papers
with Answers

102 Exam papers with Mark Schemes
3000+ Questions organised by topic
Four simple steps to succeed in 11+ Exams 2019 - 2020
Step 1:
Download and print the Question Paper.
Step 2: Let your child finish the paper under time condition.
Step 3: Come back to the website and Mark the paper.
Step 4: Discuss the wrong answers with your child and
improve the weak areas.
11+ parents joined us in the last 30 days: 154
Instant Access to all 102 Past Papers Answers
Trusted Reviews from 11+ parents


🎉 Our most favourite review ever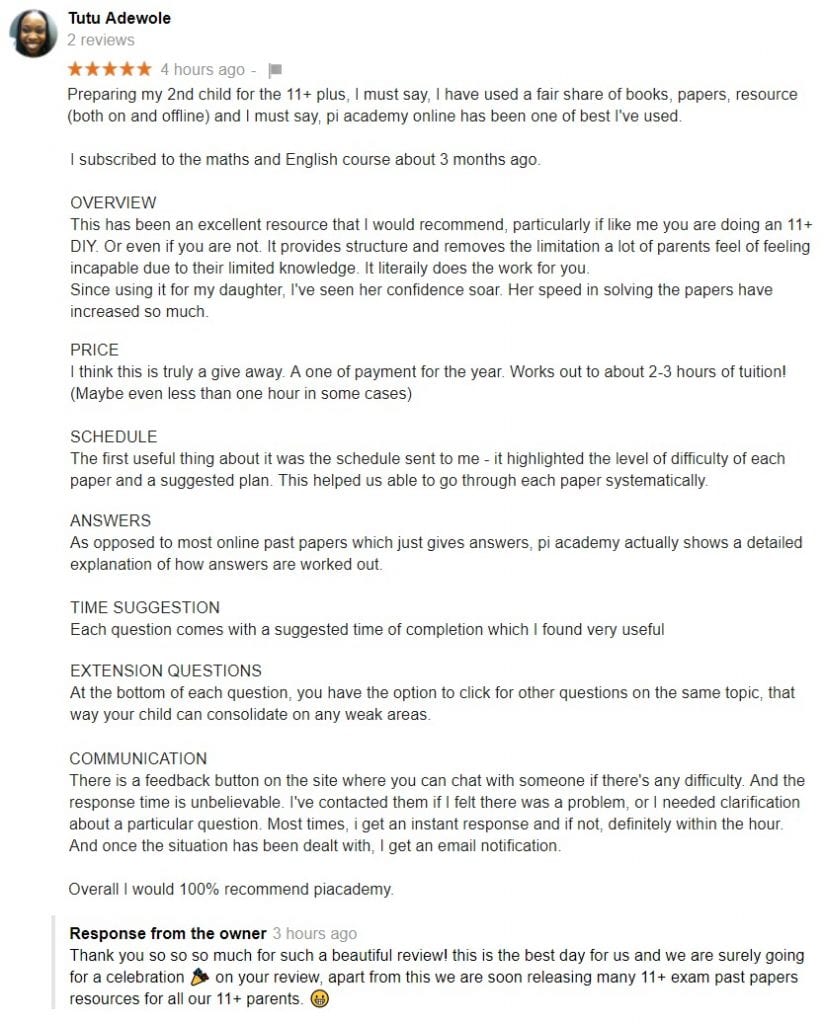 Access all 100 11+ Papers Mark Schemes, Answers.