Introduction: What is the CSSE 11+ Test?
The CSSE 11+ Test is used by the Consortium of Selective Schools in Essex (CSSE) and is a standardised exam designed to gauge prospective pupils' abilities across Maths, English and Verbal Reasoning. 11+ CSSE papers are therefore a key part of the admissions process for the 10 academically selective schools in the CSSE.

If you live in Essex and are interested in sending your child to one of the CSSE grammar schools, it is important to gain as much knowledge as you can about the CSSE 11 Plus. In this article, we'll discuss everything you need to know to prepare your child for this important test.
.
The CSSE 11+: An Overview
The CSSE 11 plus is used by ten leading schools (King Edward VI Grammar School, Colchester County High School for Girls, Colchester Royal Grammar School, Southend High School for Girls, Southend High School for Boys, Westcliff High School for Girls, Westcliff High School for Boys, St. Bernard's High School for Girls, St. Thomas More High School and Shoeburyness High School).
The CSSE's 11Plus has been described by some experts as one of the more traditional styles of 11Plus test, in that it involves a broad range of challenging questions which are intended to allow children to both show their numeracy and language skills whilst also allowing opportunities for them to be creative.
Due to high competition for places, passing the 11+ CSSE does not guarantee an offer from one of the 10 CSSE schools- however, it is essential to pass the test to have a chance.
To prepare your child for the CSSE 11+ test, you should focus on developing their confidence, knowledge and abilities across Maths, English and Verbal Reasoning (or Applied Reasoning, as it is called in the CSSE test).
CSSE 11+ Registration, Exam Dates and Results
To register for the test, there are two important steps.
Firstly, you must fill out an application on the CSSE's website. Then, you must also apply using your local authority's form. Generally, the cut-off each year for applications and CSSE 11 plus registration falls in mid-July- but you should check with your local authority for more exact dates.
The CSSE 11Plus exam dates fall in mid-September, and results are expected during October.
The 11 Plus CSSE Exam Format
The CSSE exam is made up of two test papers- one on English and one on Maths. The format is age-standardised to ensure older pupils do not have an undue advantage.
The 11+ CSSE Maths paper tests pupils on skills across the KS2 National Curriculum (for more information on what these key areas cover, look below).
Meanwhile, the 11+ CSSE English paper assesses pupils' vocabulary, grammar, comprehension, creative writing, Verbal Reasoning and literacy questions.
11 Plus CSSE Assessment Syllabus
What Maths topics does the 11Plus CSSE Test Cover?
The CSSE 11Plus Maths paper is designed to assess pupils' abilities across the Key Stage 2 National Curriculum. Unlike some 11Plus Maths tests, the CSSE 11 Plus Maths paper is not generally regarded as an exam that pushes children to the outer limits of their learning; instead, it generally focuses on core abilities gained throughout their primary years.
As such, confidence across fractions, decimals and percentages and the ability to correctly interpret "word-heavy" maths problems and various graph types will all be extremely important. To understand the topics covered better, we recommended pupils to solve CSSE 11+ test papers for maths.
For a broad overview of what KS2 Maths skills are covered in the CSSE Maths paper, please review the list below:
Numbers: Reading and writing numbers, Number lines, Order and compare, Place values, Prime numbers, Square numbers, Cube numbers, Operations – addition, subtraction, multiplication, division, Patterns and sequences, Fractions and decimals, Percentages, Word problems
Algebra: BIDMAS, simple linear equations
Ratio & Proportion: Speed, distance & time, Word problems
Geometry: 2D shapes, Area and Perimeter of Shapes, Angles, Coordinates, Reflections and Translations
Measurements: Unit conversions, Mass, Length, Area, Capacity/Volume, Money, Time
Graphs & Statistics: Pictograms, Bar charts, Pie charts, Line charts, Mean, median, mode & range, Venn diagrams
CSSE 11+ Papers Maths Sample Questions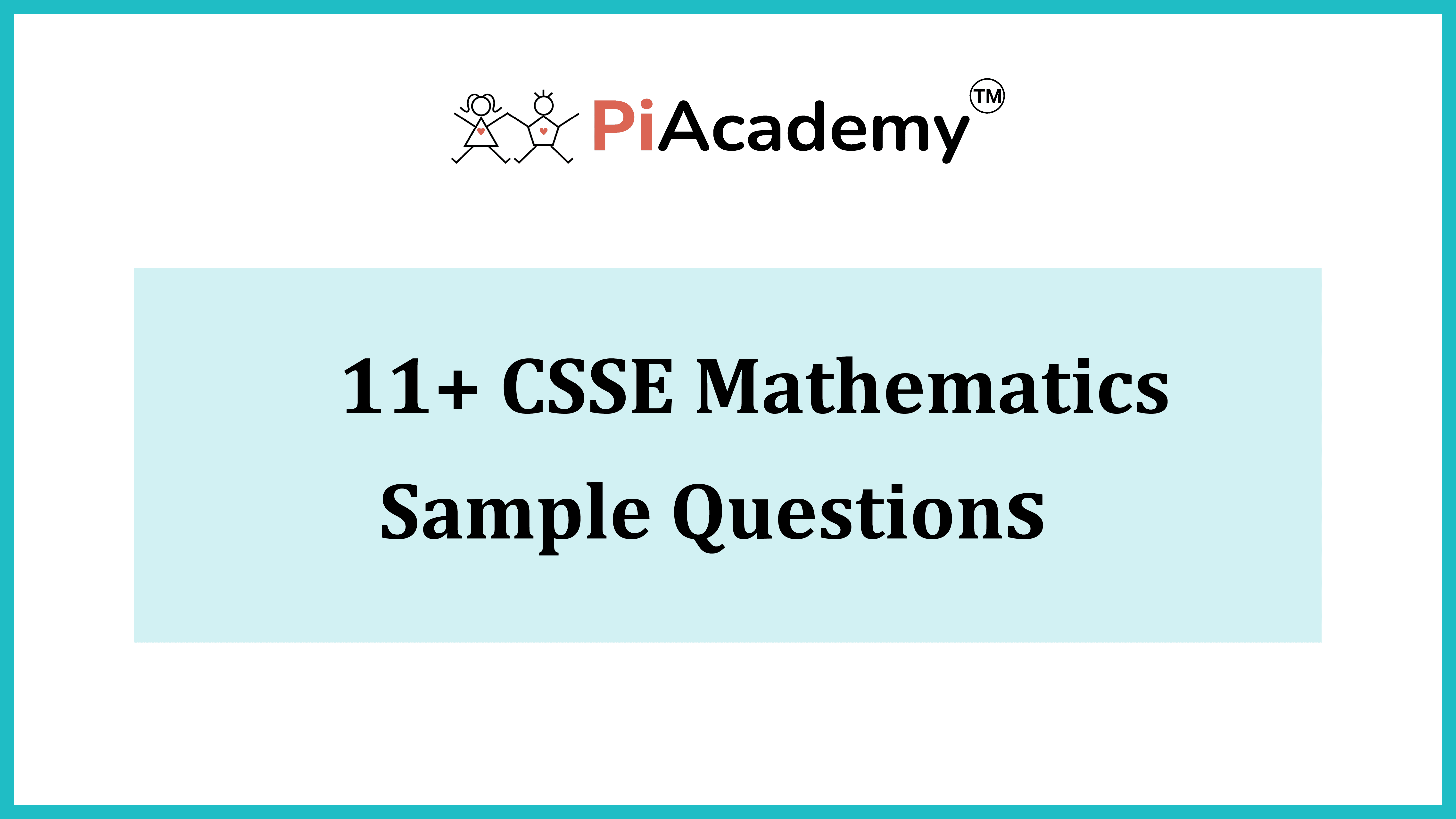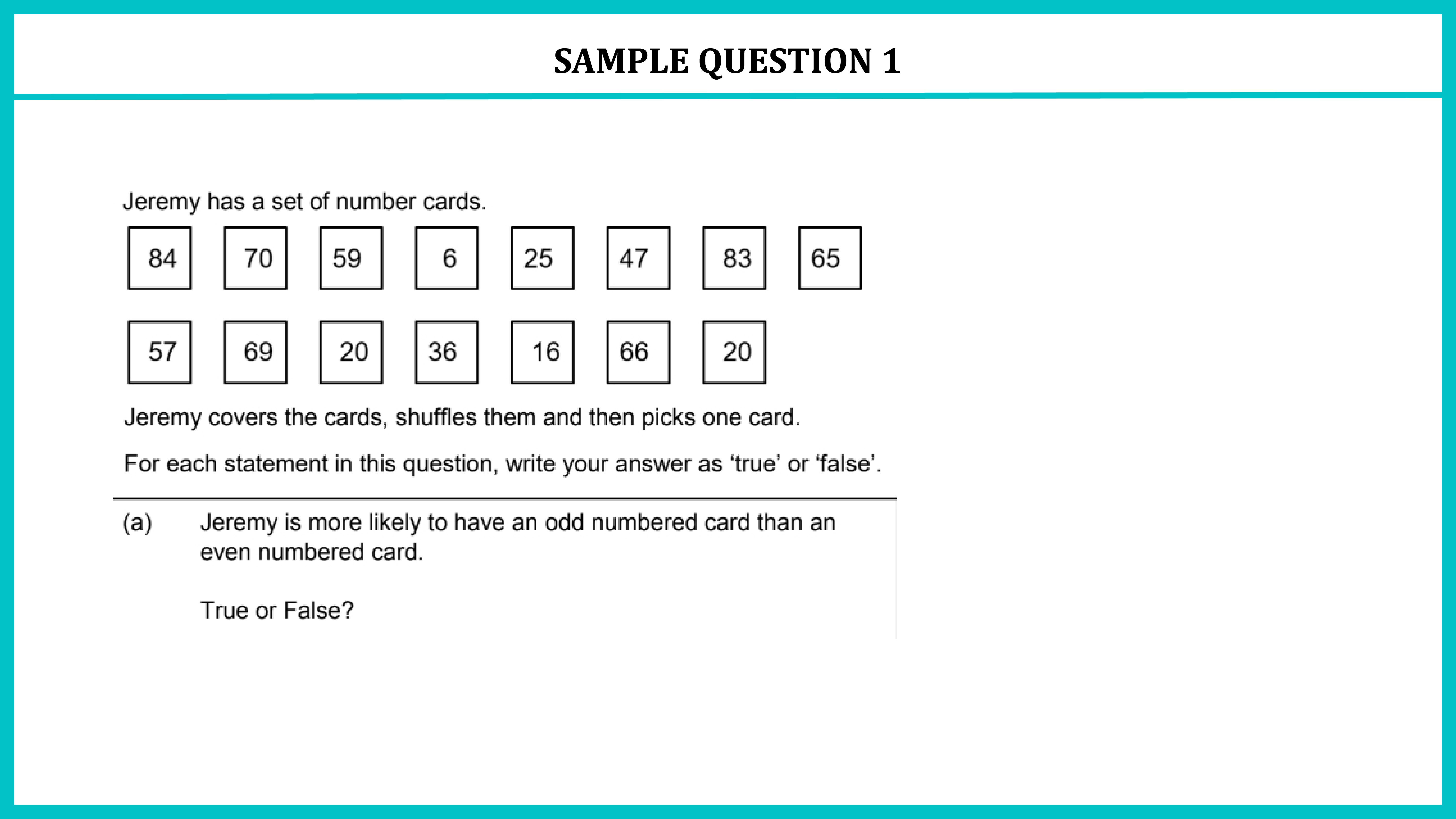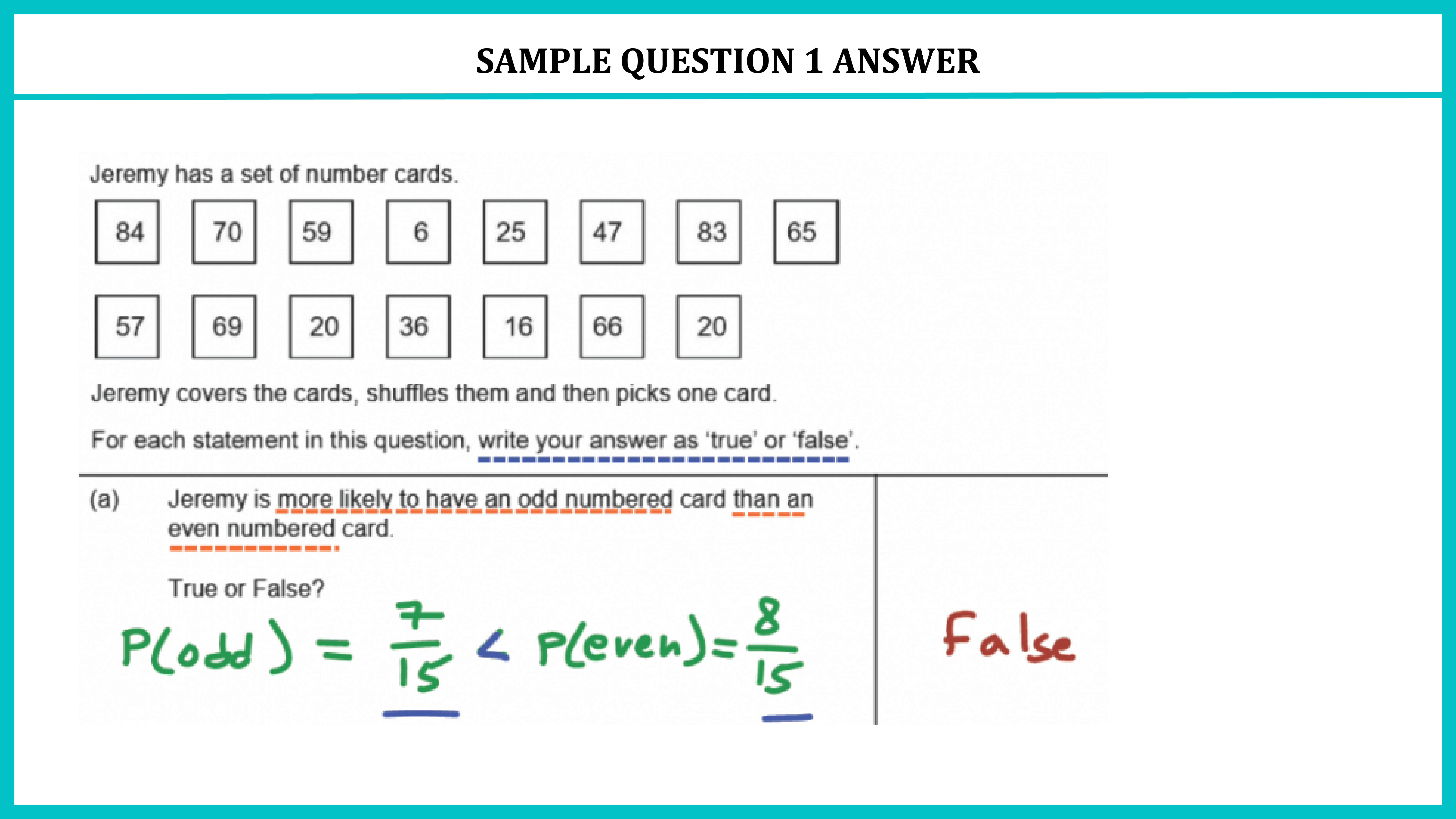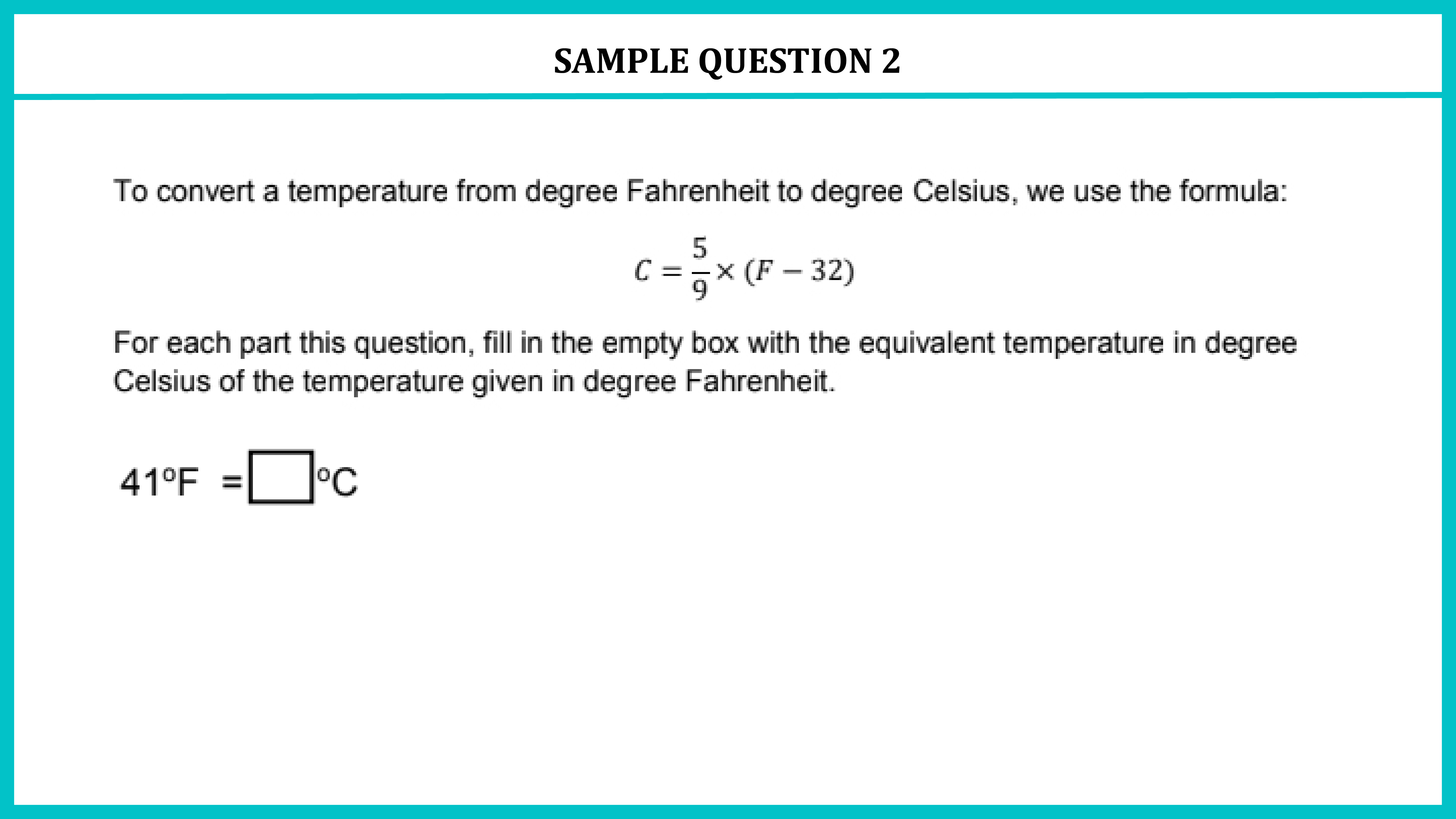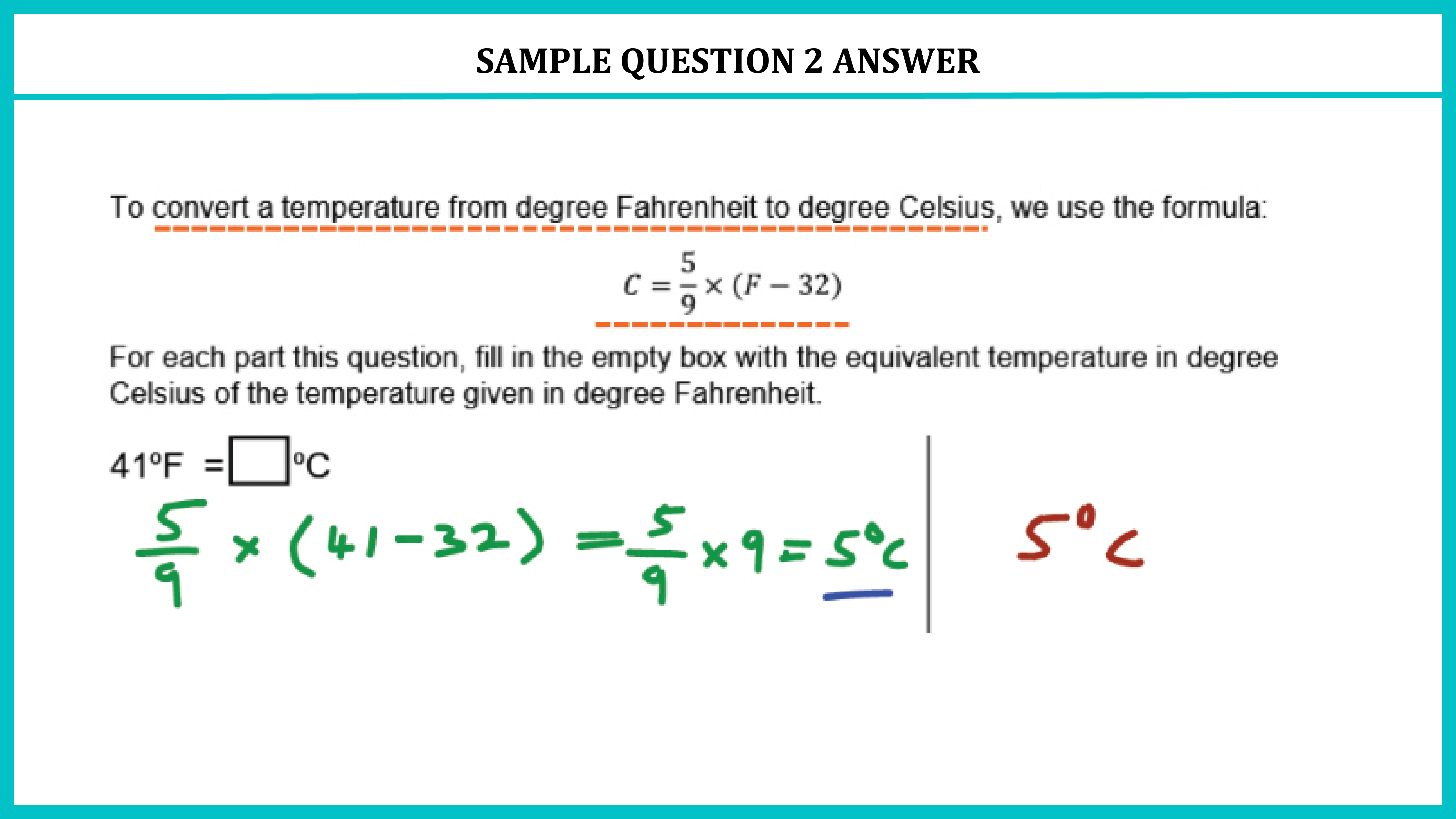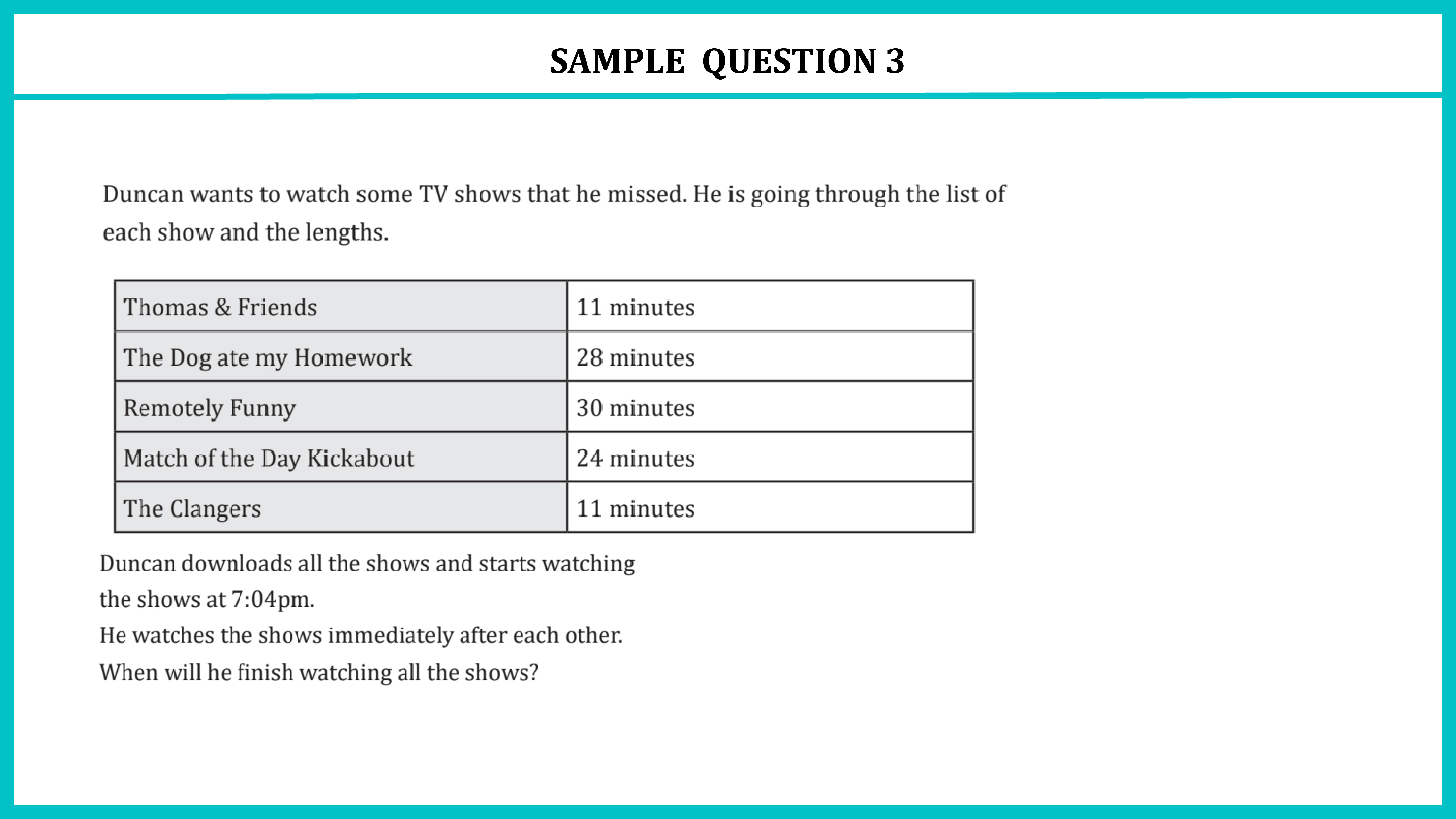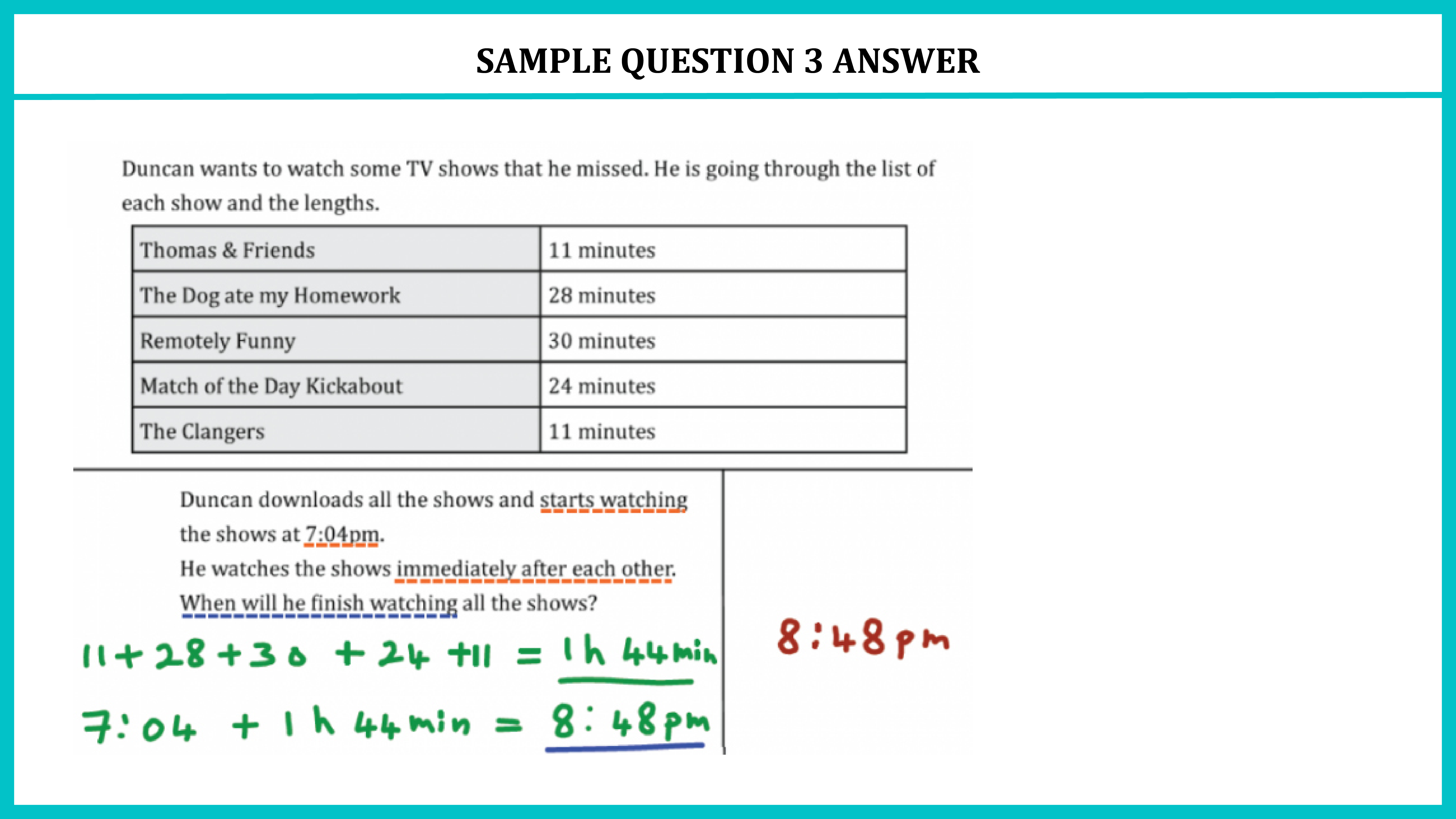 ❮
❯
To gain mastery over CSSE Maths topics, practice CSSE 11+ Maths Papers today.
What English Syllabus does the 11+ CSSE Test Cover?
The CSSE's 11 Plus English paper is often regarded as challenging for many children, often requiring children to grapple with fairly sophisticated language and concepts.
For example, in recent years, papers have included some quite complex comprehension texts which require attention to detail, nuanced understanding and an ability to detect irony, humour and subtlety. Therefore, a well-developed reading ability (Key Stage 2, bordering on Key Stage 3) will be quite essential.
For a broad overview of what KS2 English skills are covered in the CSSE 11Plus test, please review the list below:
Comprehension: Identifying and gather information from the text, Understanding literary techniques, Inference, Understanding character, Summarising sections of a passage, Explaining the meaning of high-level Vocabulary

Vocabulary: Synonyms and Antonyms, Latin and Greek Root Words, Gendered Words, Idioms
Grammar: Tenses, Main and Subordinate Clauses, Pronouns, Prepositions, Determiners, Conjunctions, Verbs (Modal, Verb Agreement), Nouns, Adjectives, Plurals, Suffixes, Prefixes, Compound words, Active/passive voice
Punctuation: Speech, Hyphens, Parentheses, Commas, Full Stops, Semi-Colons, Hyphens
Verbal Reasoning (Applied Reasoning): Synonyms & Antonyms, Word puzzles, CLOZE tests, Jumbled sentences/stories
CSSE 11+ Papers English Sample Questions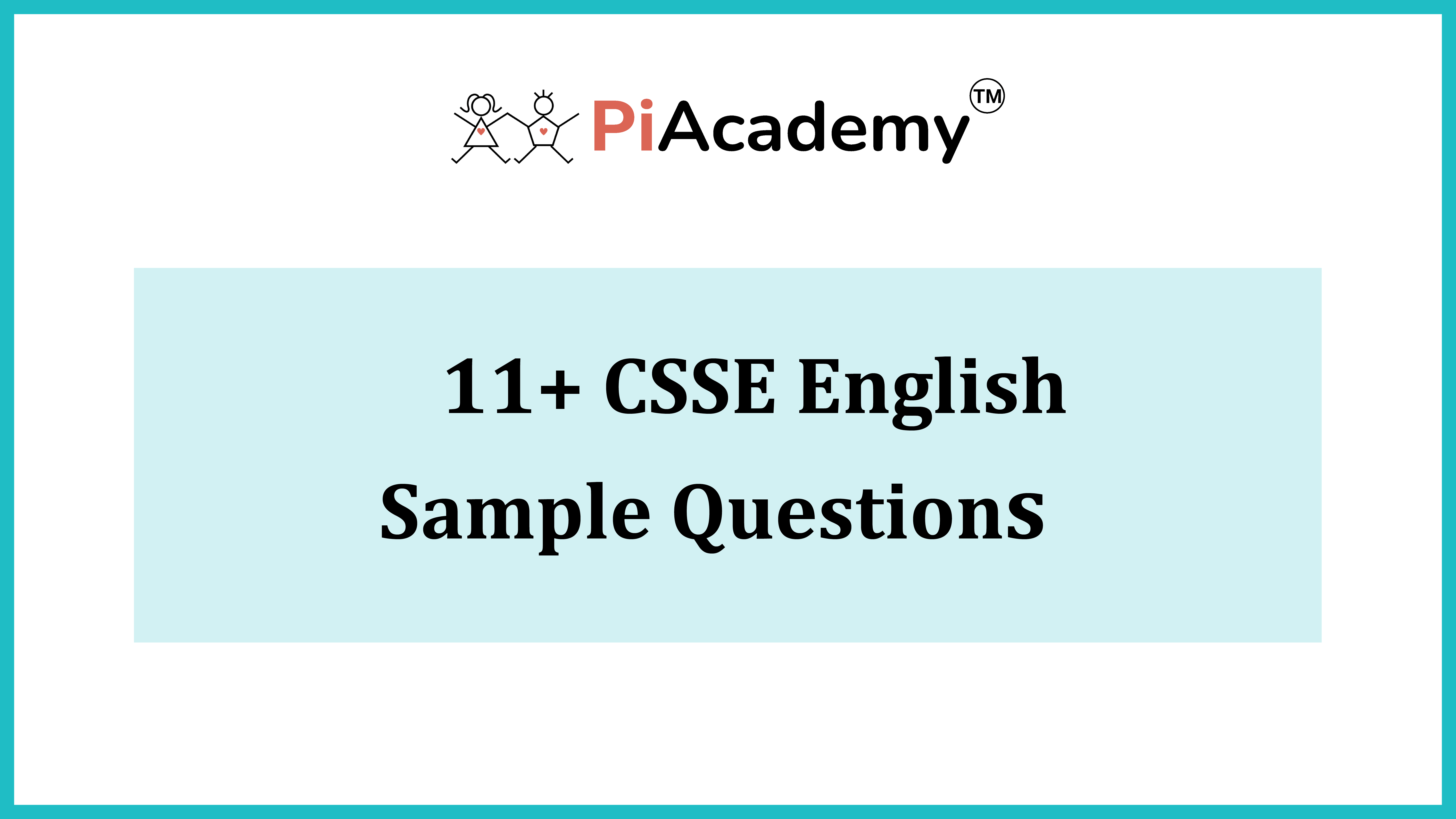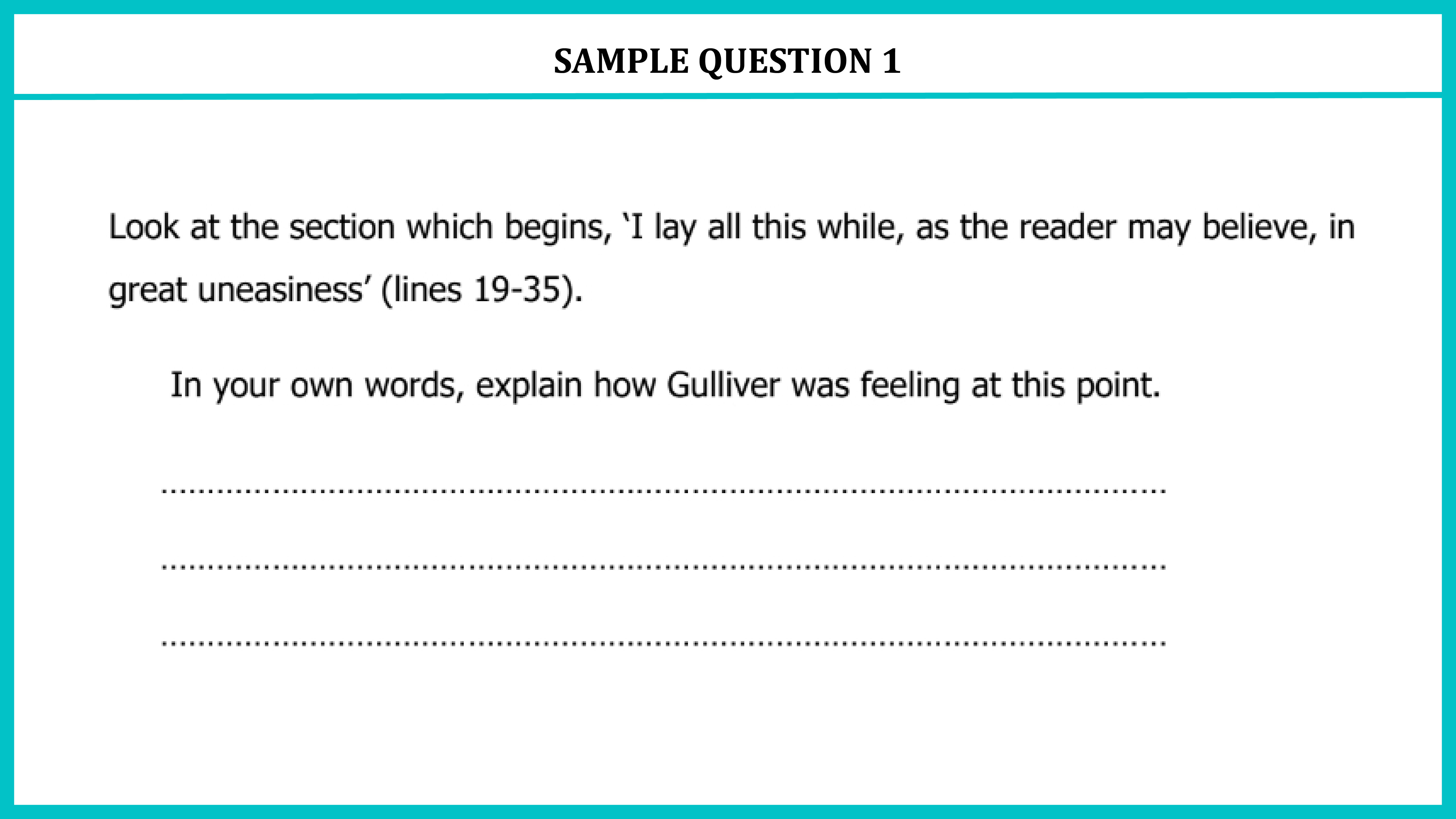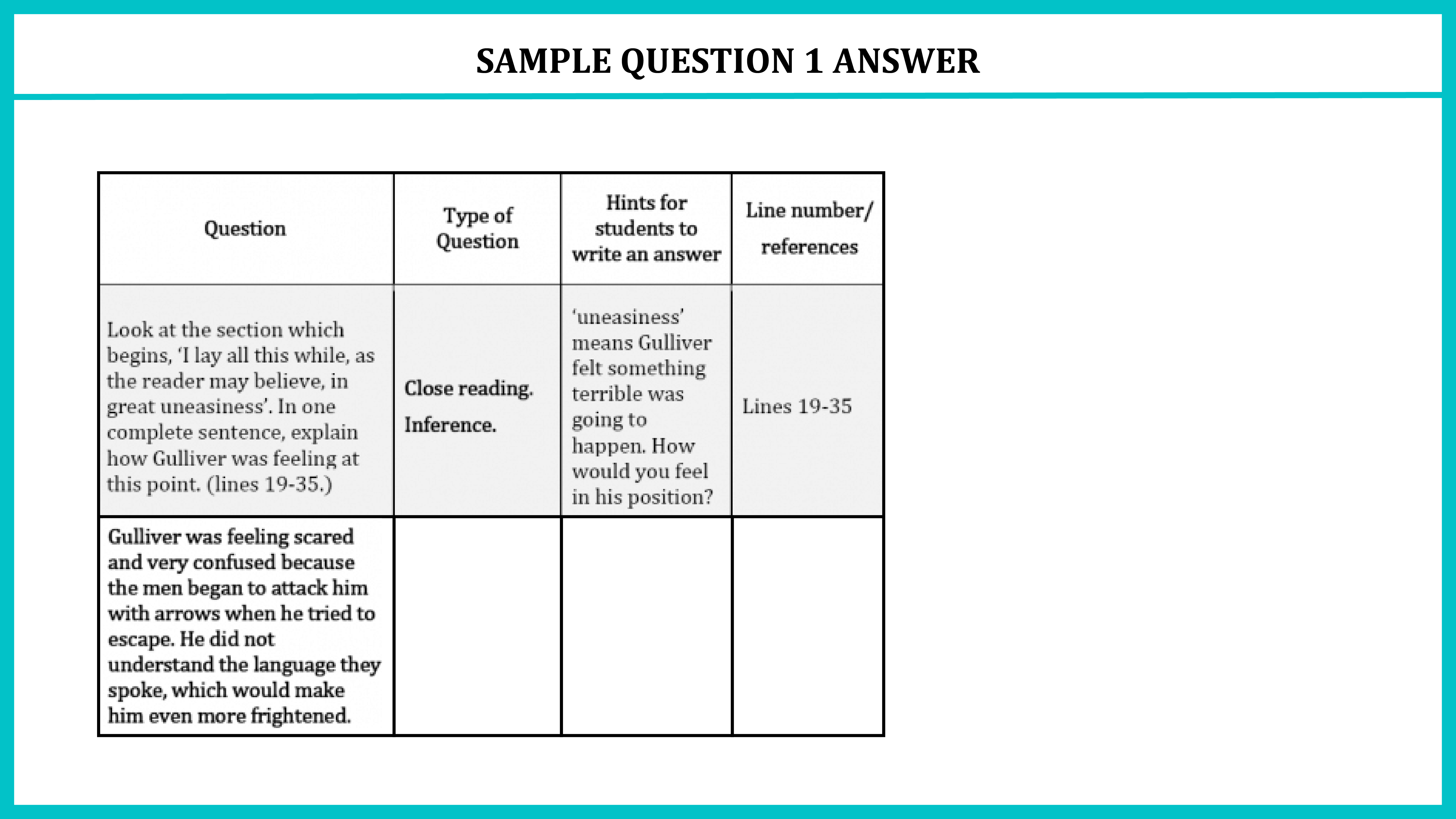 ❮
❯
To get a good command over 11+ CSSE English skills, solve CSSE 11+ English practice papers regularly.
How can my child prepare for the 11+ CSSE assessment?
One general tip for helping your child to prepare for the CSSE 11Plus assessment is to start preparing as soon as possible. A little-and-often approach to preparing for this important exam can work wonders; for instance, you can use manageable daily questions tasks to help your child become acclimated to a wide variety of 11+ questions across both papers.
CSSE 11+ Maths Preparation
To help your child prepare for the Maths paper specifically, we recommend a holistic approach to review core skills across KS2 Maths, including plenty of practice with breaking down "wordy" maths problems and helping your child to develop a robust understanding of (for example) percentages, decimals and fractions.
We also strongly recommend making regular use of both past CSSE 11+ past papers and CSSE Maths practise papers to help your child consolidate confidence and skills across the relevant areas.
If you are interested in taking a holistic approach to your child's preparation, you could also make use of 11+ Non-Verbal Reasoning practice papers. While these do not represent a formal component of the CSSE 11+ exam, many parents and tutors feel that they can benefit children's 11+ preparation in a broader capacity.
CSSE 11 Plus English Preparation
When it comes to the CSSE 11+ English paper, we recommended that you support your child by having them read as much as possible, as often as possible. This will help them strengthen the skills necessary to grapple with texts that require relatively advanced comprehension. Reading appropriate texts daily will also give them plenty of opportunities to practice inference and to use context to work out the meaning of unfamiliar vocabulary.
In addition to various questions which will require a sound grasp of grammatical concepts and punctuation, the CSSE 11+ English paper can also include a somewhat unusual type of creative writing task that requires pupils to write descriptively on a given topic in only a few sentences. Towards this type of question, a wide vocabulary and practice at creative writing will be advantageous.
To practice all these areas, we recommend using CSSE 11+ English practice papers. You can also use Verbal Reasoning Practice Papers to help your child prepare further.
Tips to solve the 11+ CSSE Assessment Papers
With the best will in the world, knowledge alone isn't always enough to allow children to shine on the day of an 11+ test; sometimes having a set of sound exam techniques at their fingertips is just as important. With this in mind, below are some of our top hints for solving CSSE 11+ questions:
Time management is key. Encourage your child to avoid spending too much or too little time on each question- no single question is worth the whole paper, so they should practice the art of giving each one their best shot before calmly moving on to the next question.
Knowledge gaps are okay. In a test, resilience is important- if your child is easily thrown or anxious about not knowing things, this can easily result in a spiralling effect during an exam. Help your child to be at ease with the fact that (like everyone) they will have knowledge gaps and that this is not something to fear.
Write down your working. In Maths questions, this habit is important, as it can give the marker a clear picture of a child's knowledge and understanding. Sometimes, writing out correct working means partial marks will be awarded, even if the final answer is wrong.
Be a detective- look for clues! Sometimes children assume that if they don't 100% comprehend a question straight away, they cannot answer it. However, letting your child build a habit of looking for "clues" where necessary can help- for example if they find a word they don't know, encourage them to look closely at the context to see if they can make an educated guess.
Prioritise questions based on difficulty. Help your child practice identifying challenging/complex questions and returning to them if necessary after they've tackled other easier ones. This can be a helpful strategy in both Maths and English papers, allowing children to pace their concentration productively.
How well do you know the 11+ CSSE Exam? [Quiz]
11 Plus CSSE Papers
It can be difficult to know where to begin when it comes to preparing for the CSSE 11 Plus; that's why we recommend using CSSE 11+ practice papers that are specifically designed to mirror the formats and types of questions that your child will encounter in a real CSSE 11+ test.
Using these can help you and your child gain a clearer sense of what types of questions they might encounter in the CSSE 11Plus test papers, as well as the areas which they find more challenging and need to work on.
For CSSE 11 Plus Maths preparation, consider using a CSSE Maths 11+ bundle, which contains 8 full-length practice papers along with step-by-step solutions, making this a fantastic and indispensable resource in preparing for the CSSE 11Plus.
Elsewhere, our English CSSE 11 Plus Bundle contains 4 full-length practice test papers. Full solutions are available too, so you can help your child develop an excellent grasp of CSSE 11Plus English questions.
Which Schools Use the CSSE Style 11+ Entrance Test?
King Edward VI Grammar School
Colchester County High School for Girls
Colchester Royal Grammar School
Southend High School for Girls
Southend High School for Boys
Westcliff High School for Girls
Westcliff High School for Boys
St. Bernard's High School for Girls
St. Thomas More High School
Shoeburyness High School
FAQs