11+ Exam Preparation
Most parents would agree that quality education is an essential part of giving their children the best possible start in life. With that in mind, you might be seriously interested in sending your son or daughter to an independent school or a grammar school. Unfortunately, places at these types of schools are limited and competition is high; to be in with a chance of gaining entry, your child will need to sit an 11Plus exam. For many parents, the prospect of preparing their child for this test can be daunting. This is why we have created a guide to 11+ online preparation: below, you'll find our top recommendations to help you support your child, along with all the top-quality online resources they'll need in order to ace their 11Plus exam.
.
Discover Which 11+ Exam Board Is Administering Your Child's Test
One challenge parents face when they enter the sometimes-confusing world of online 11 Plus preparation is navigating the various different forms that the 11+ exam can take. Unsurprisingly, across the 163 grammar schools in England and the nearly 2,600 independent schools in the UK, there is no singular version of the 11Plus which is used by every selective school.
For instance, one of the most widely-used 11+ exams is administered by Granada Learning (GL). The GL 11+ test consists of four key sections (English, Maths, Verbal Reasoning and Non-Verbal Reasoning) and the paper provides children with multiple choice answers. Because of its clear and predictable format, the GL exam is sometimes described as a "traditional" style of 11+ test.
Meanwhile, another prominent form of the 11Plus is administered by the Centre for Evaluation and Monitoring (CEM). In contrast to the GL test, the CEM 11Plus follows a more "fluid" format, often presenting (for example) English and Maths questions in a blended manner, rather than in separate papers. Once again, unlike the GL 11plus, questions can vary between multiple choice and standard format.
It's important to note that while the GL and CEM boards are the most dominant, these aren't the only possible 11Plus exam providers; we recommend checking with your child's prospective school or your local council if you're unsure. Once you know which exam board is in charge of your child's test, you can tailor your online preparation for the 11Plus accordingly.
Begin Preparing At Home for the 11+ Exam
Almost all children will benefit from some structured preparation in advance of their 11 Plus test. As a rule of thumb, remember that it's never too early to start helping your child to prepare, and beginning far ahead of the exam date is an excellent way to build up their confidence, knowledge and skills slowly over several months.
That said, it is extremely important to be reasonable and realistic in the study schedule you create with your child- rather than overwhelming them with intensive preparation, try to support them in adopting a "little and often" approach instead, using 11+ online resources which are designed for this purpose.
Remember that it's also a good idea to mix "informal" preparation into your child's schedule which should be enjoyable- for example, help your child to develop a daily reading habit with books they find interesting in order to build up their comprehension and 11+ vocabulary.
11+ GL Assessment Vocabulary Sample Questions: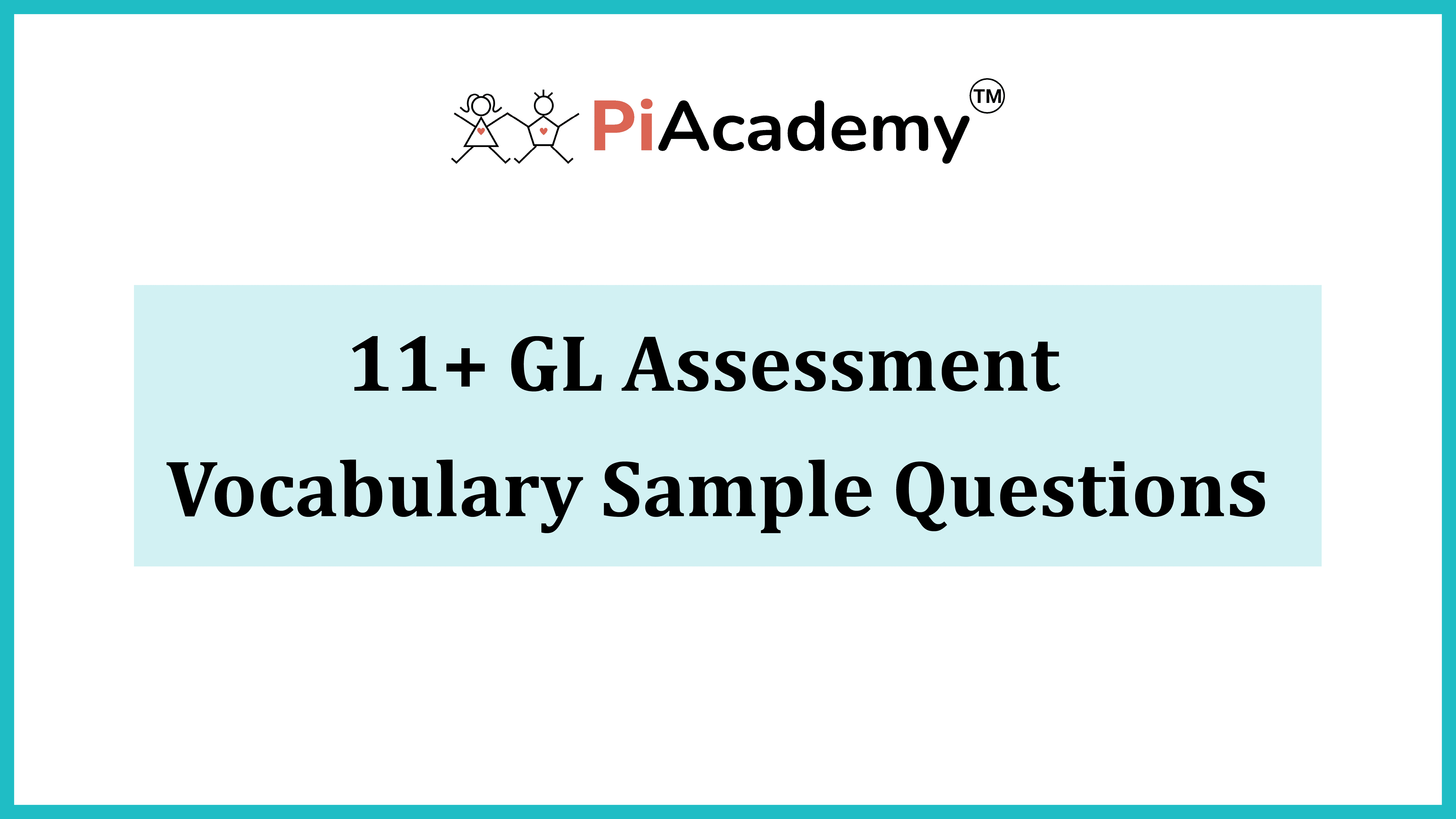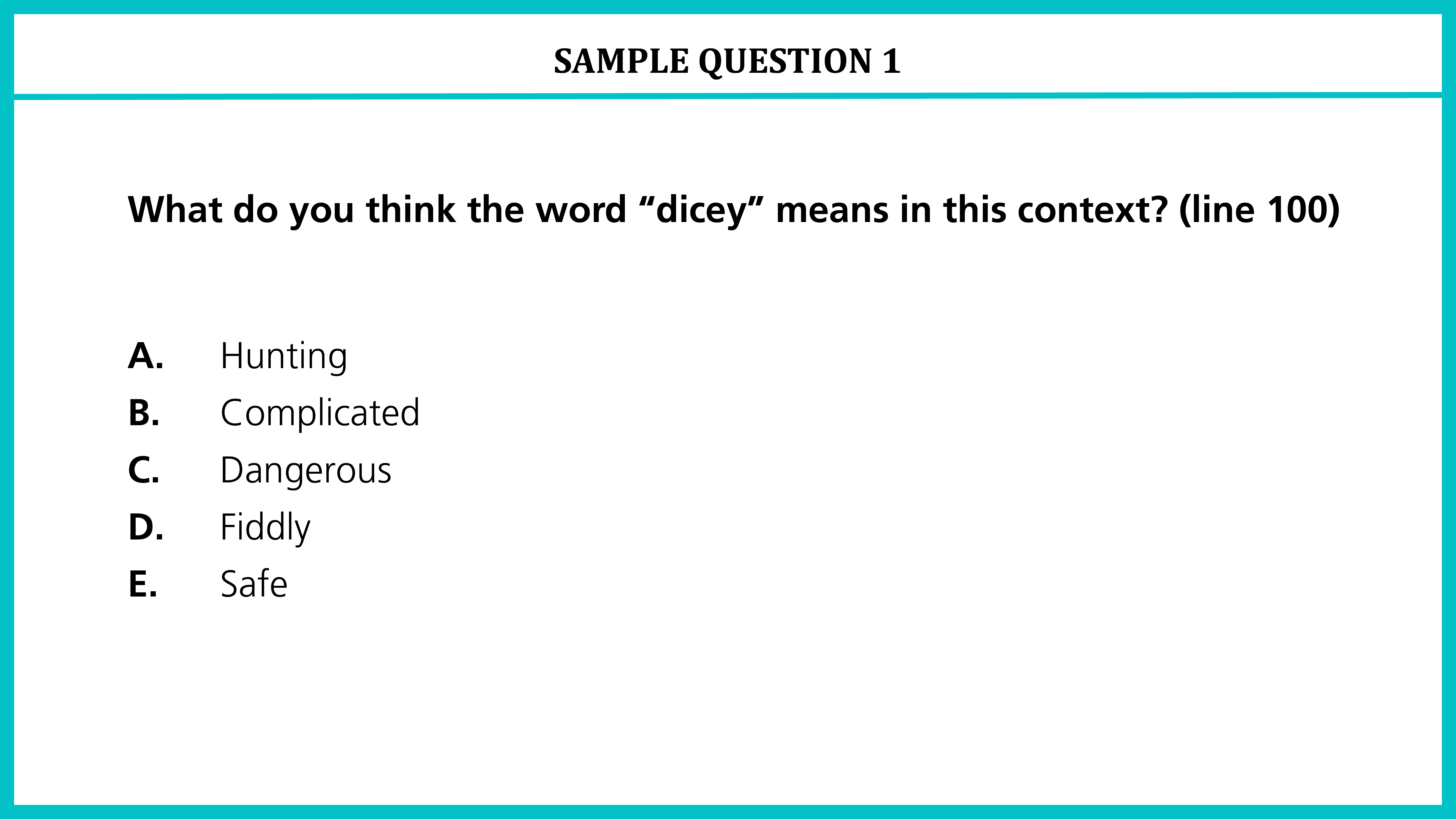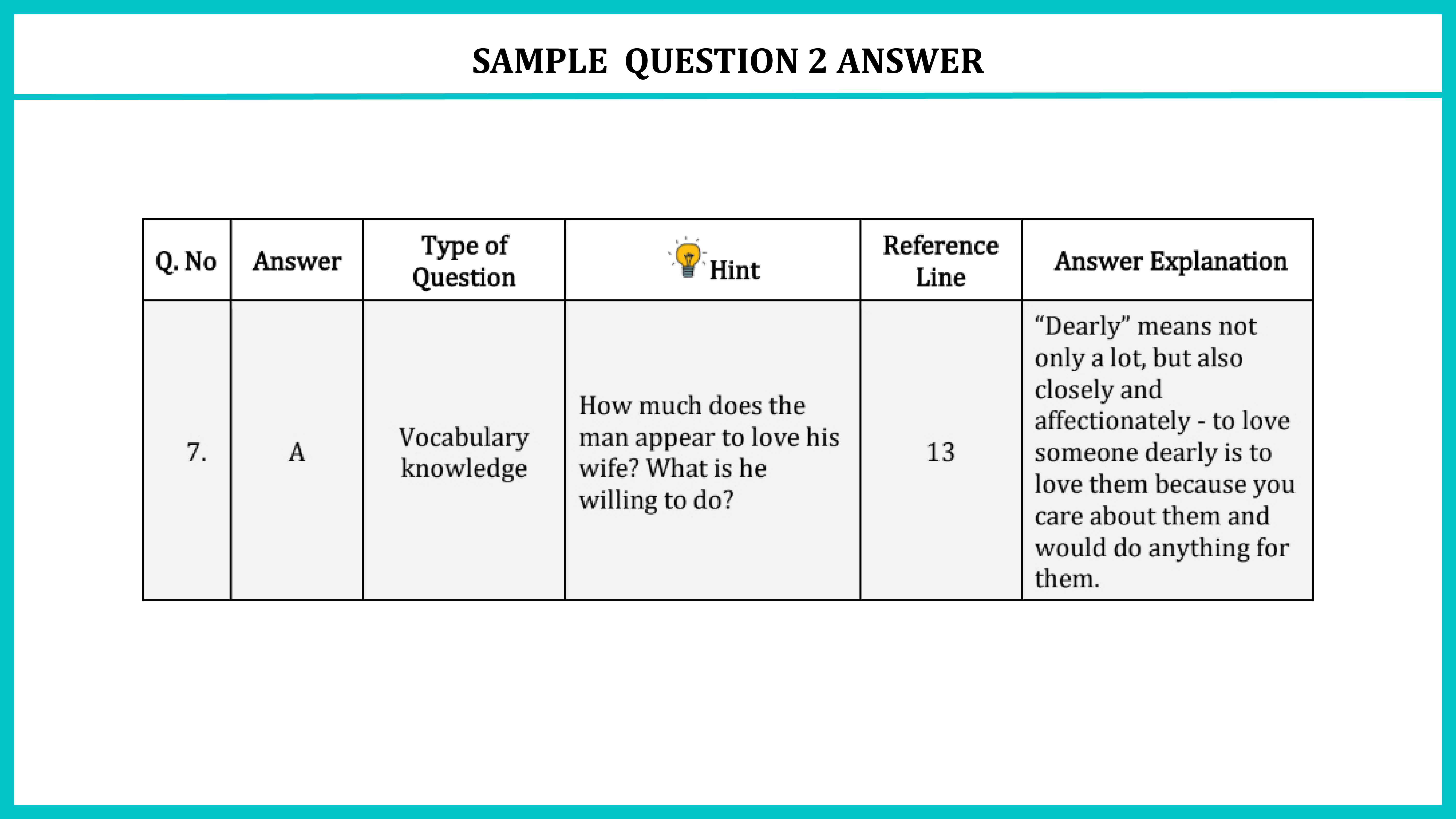 ❮
❯
.
11+ CEM Vocabulary Sample Questions: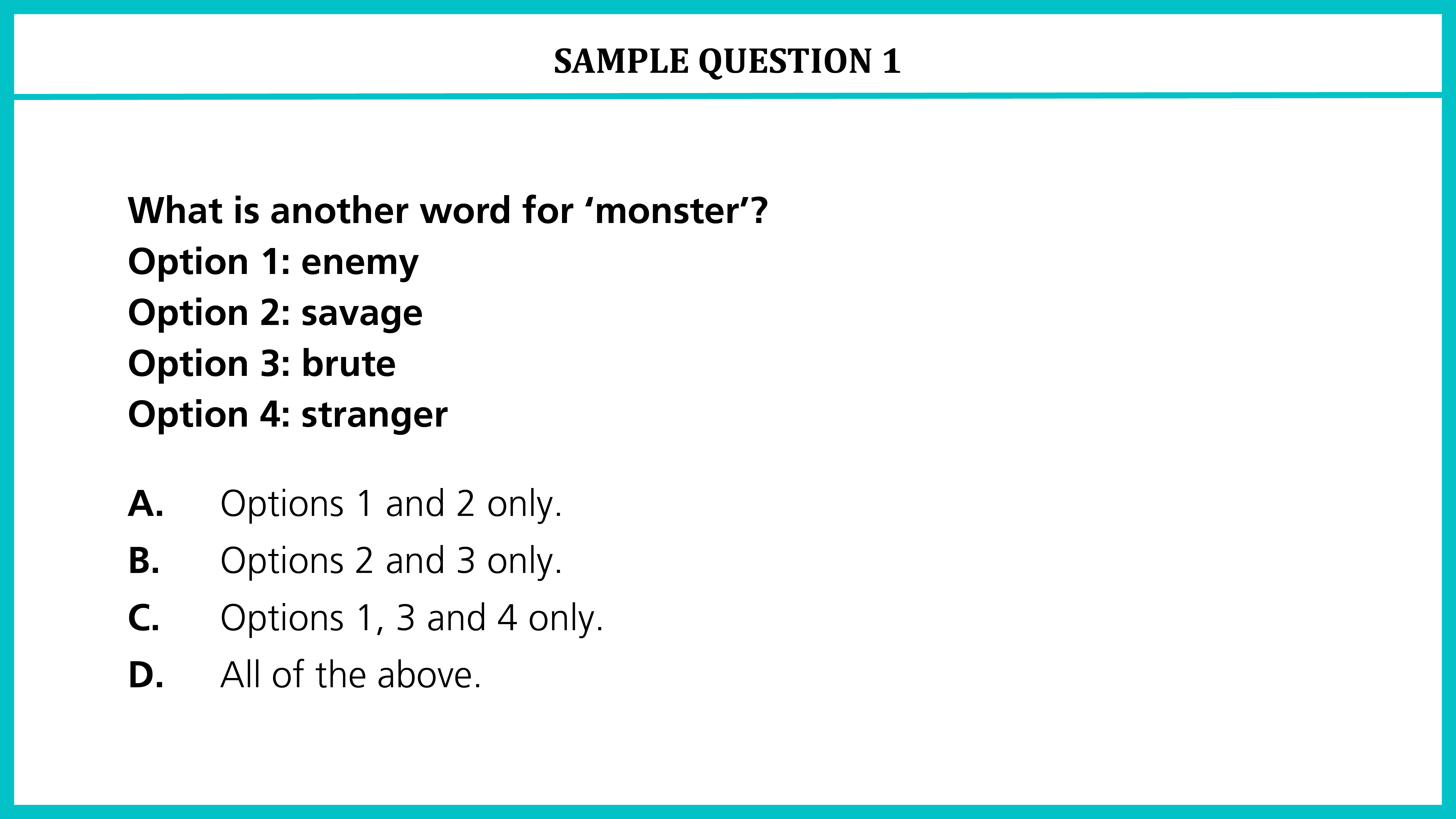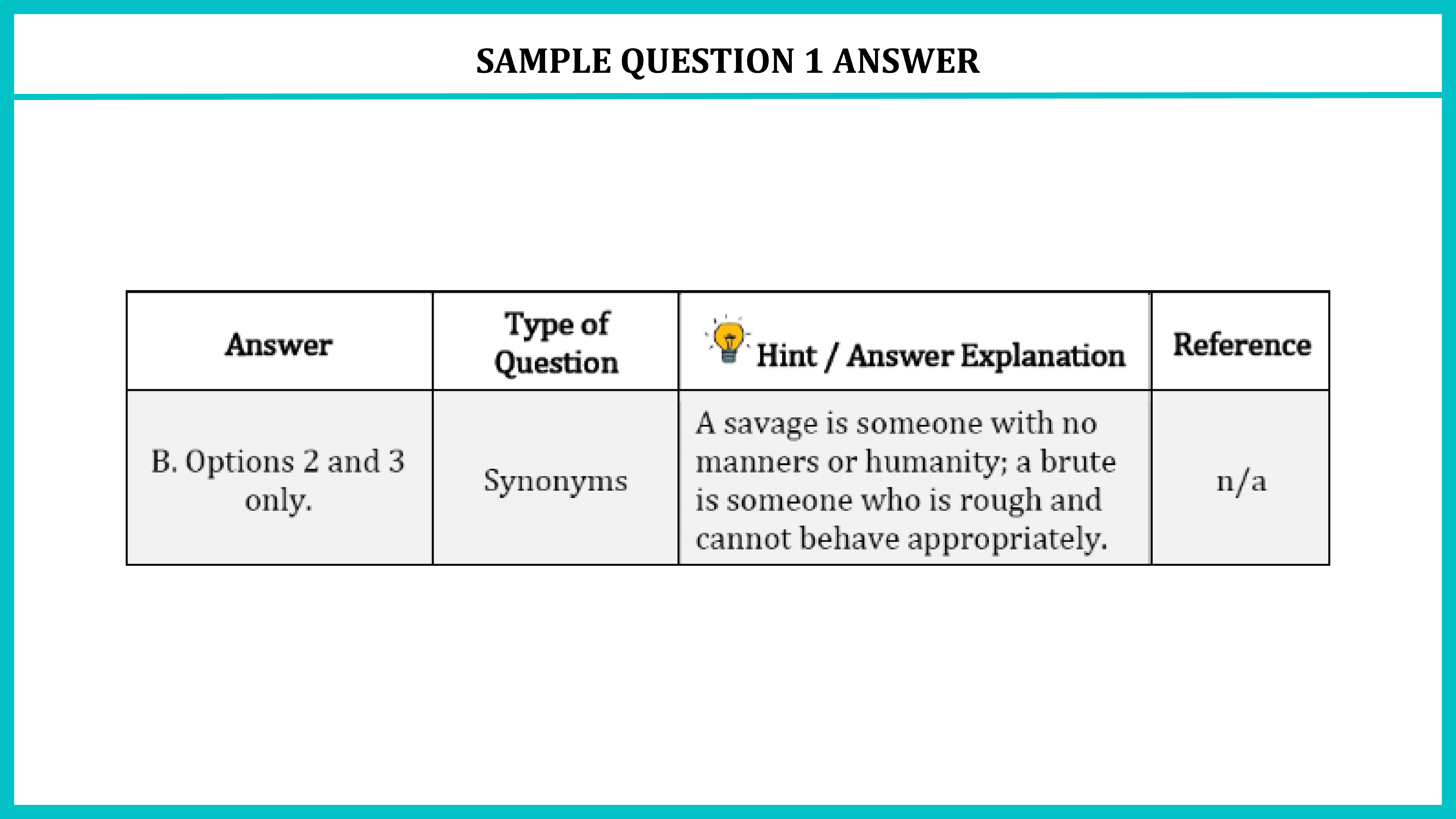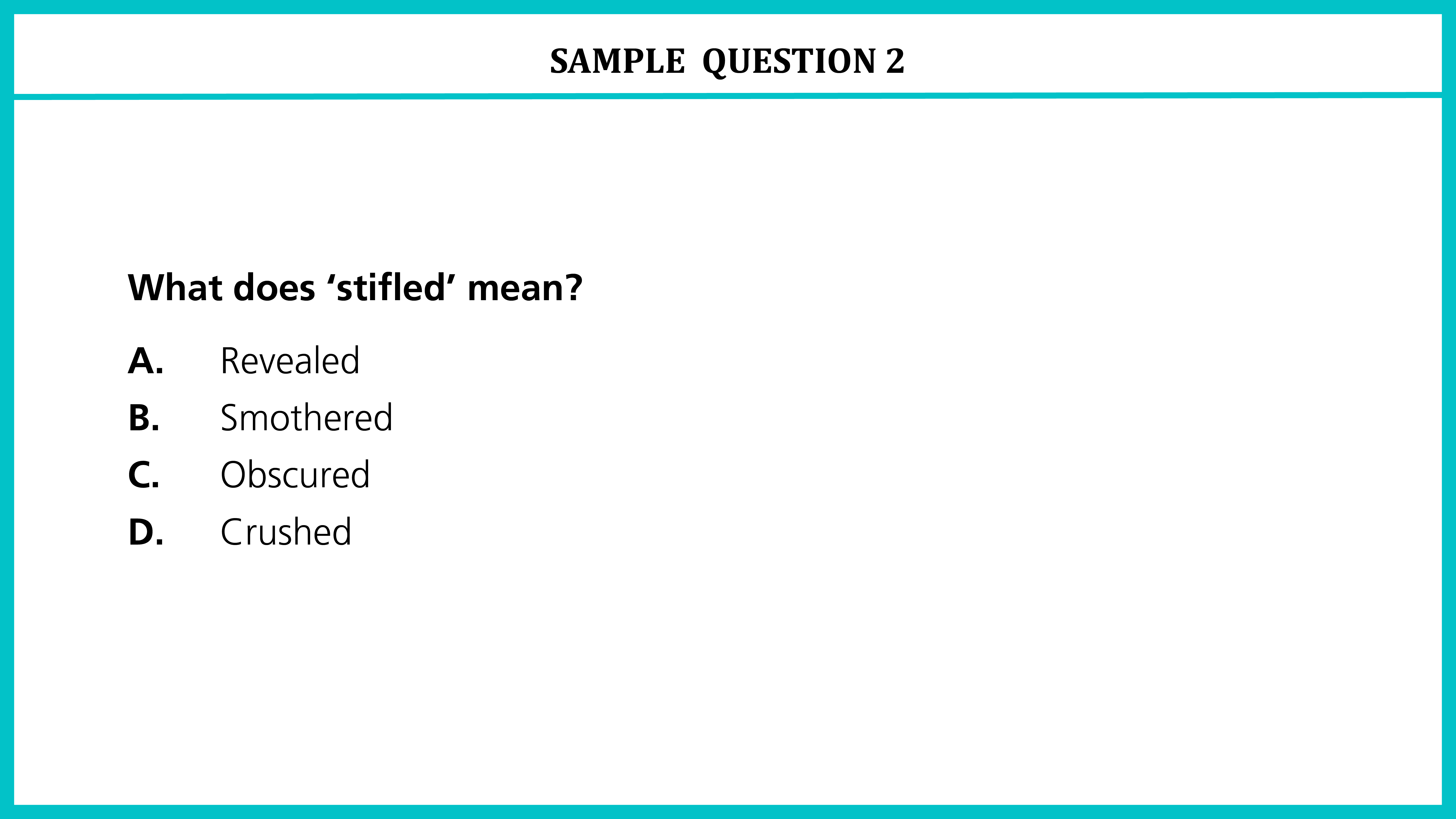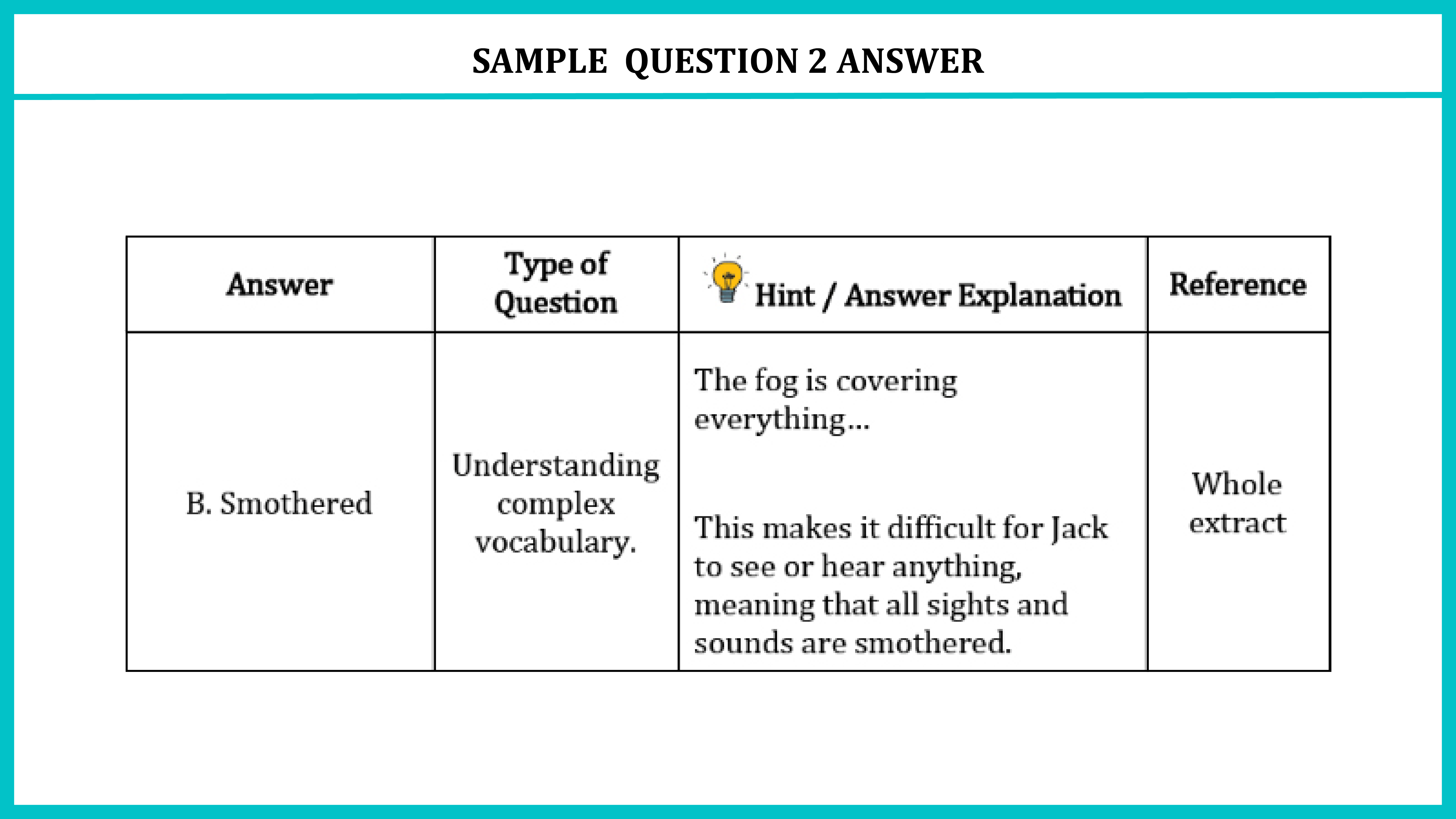 ❮
❯
.
11+ SET Vocabulary Sample Questions: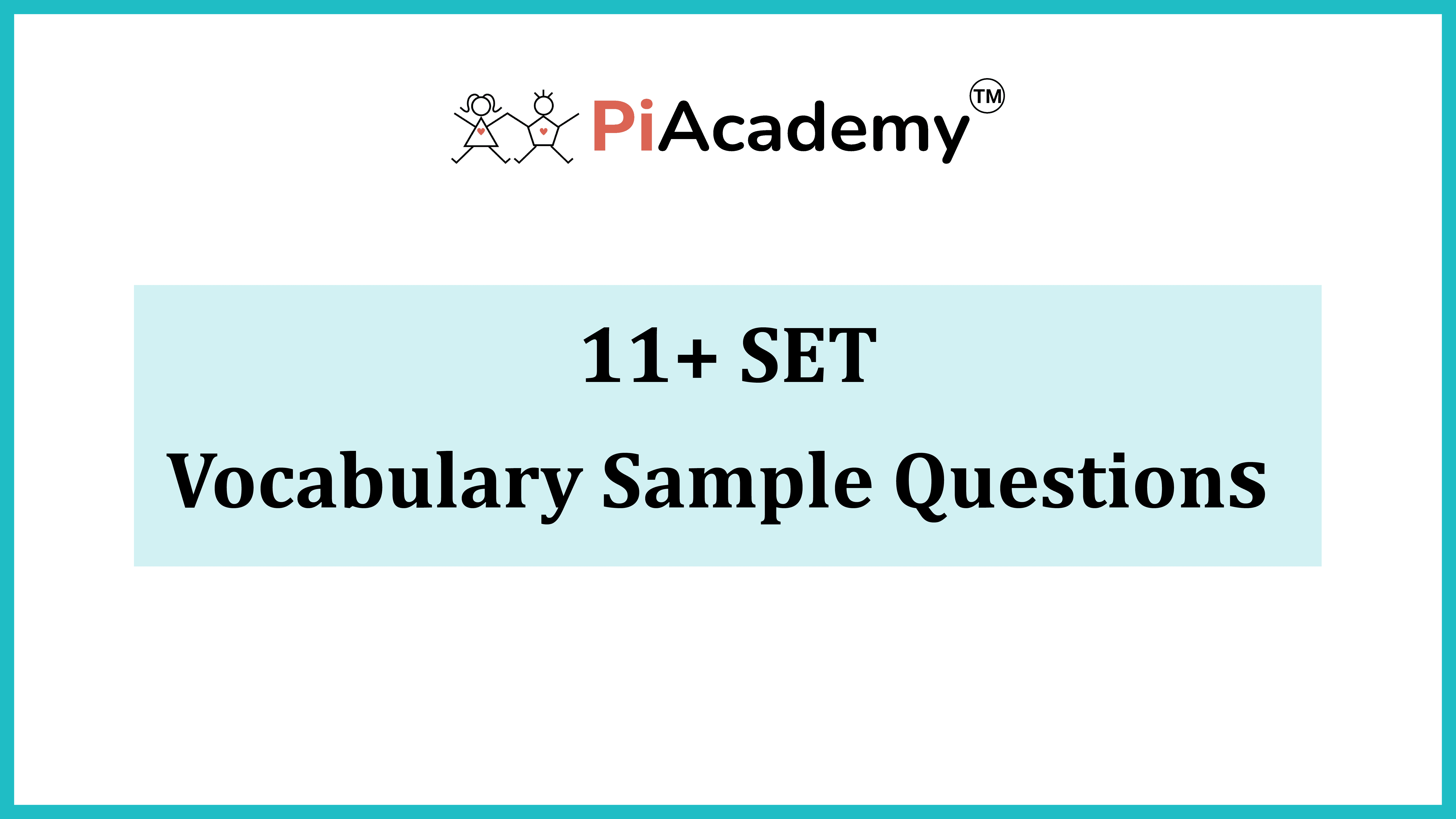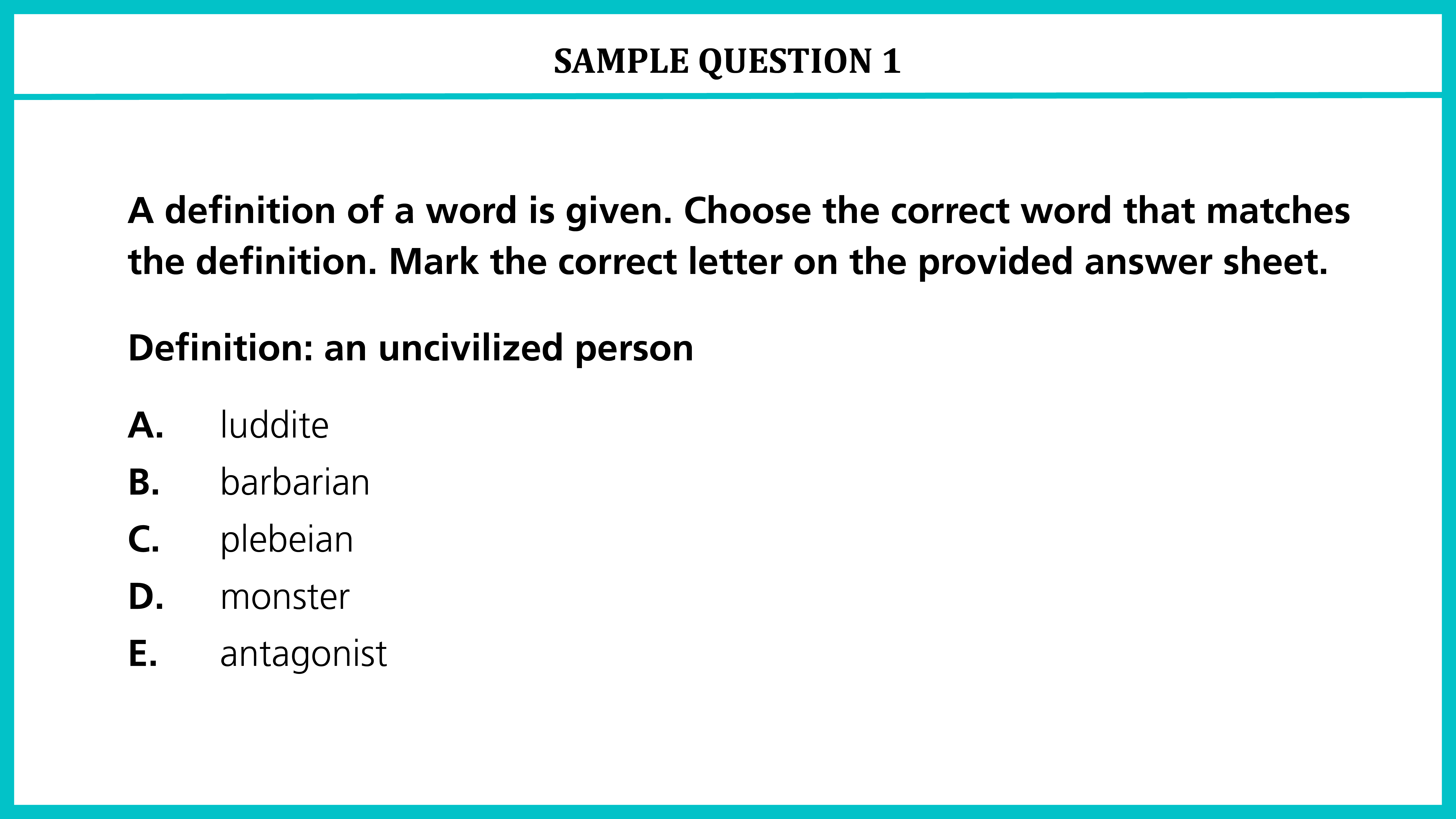 ❮
❯
Familiarise your Child with all the 11+ Test's Key Parts
As mentioned earlier, 11Plus exams contain various elements- namely, English, Maths, Verbal Reasoning and Non-Verbal Reasoning. Regardless of the exam provider, your child will need to display aptitude across each of these core areas. Online resources can be extremely helpful in building up an understanding of what each of these areas involves.
For the Maths component, your child will need to have a sound grasp of basic numeracy skills and mathematical concepts. They should possess the knowledge and skills base covered within the Key Stage 2 National Curriculum; a sound level of literacy, the ability to write down their working and strong attention to detail will also be important.
Elsewhere, the English element of the 11Plus will require your child to be proficient in spelling, punctuation, grammar and sentence structure. They will also need to possess good reading comprehension, a wide vocabulary and (in many cases) an ability to write creatively.
The Non-Verbal Reasoning paper involves tasks that require an ability to engage with shapes, patterns and their logical relationships and the Verbal Reasoning paper, by contrast, tests children's ability to grapple with language and conceptual thinking. Because they both lie outside the National Curriculum framework, these two components are often the least familiar and most difficult for both parents and children to envision; that is why we strongly recommend using online resources to prepare for each of these elements.
Help Your Child Practise Both Question Formats
One of the biggest benefits of online 11Plus preparation is that it gives your child the opportunity to practice both possible forms that questions can take- namely, multiple-choice format and standard format.
Just as the name suggests, multiple-choice questions present your child with a range of possible answers to a given question. It is a common fallacy among parents and children to assume that multiple-choice questions are easier than the alternative; in reality, they can often prove just as difficult. When practising these using 11+ online materials, help your child to develop close attention to detail and a habit of trying to work out the answer before reviewing the choices where possible.
Standard format questions require your child to possess sound skills of written expression; for instance, if writing an answer, they should develop a habit of writing in full sentences and providing as much detail as possible.
Try Out 11 Plus Practice & Past Papers At Home
Almost no single form of preparation is more important than giving your child the opportunity to try out some well-chosen 11 Plus past papers or practice papers. These can be an excellent way of building up an understanding of what will be expected on exam day; they can equally provide opportunities to identify your child's strengths and weaknesses and to tailor their studying accordingly.
When using English past papers and Maths past papers, we recommend making full use of the solutions that are included; these are a further tool for helping your child to understand what they are aiming to achieve by providing model answers.
Hold Your Own Online Mock 11Plus Exam
Once your child has tried out some practice & past papers and becomes familiar with all the key elements of the 11 Plus, you might want to hold your own 11Plus mock exam at home.
While technically all you'll need to do this is a fresh practice paper and a timer, you might find it helpful to use an online 11Plus mock exam resource, which has been designed to mimic the key elements, timings and restrictions of a real exam. Your child will also be able to see their ranking compared with others who have sat the online mock 11 Plus.
Consider Using Online 11Plus Courses & Tuition
If you have worked through each of the steps we have recommended in this guide, it's possible that you will have discovered areas of your child's knowledge or skills which require some improvement before exam day. If this is the case, our last recommendation is to consider hiring an 11Plus tutor to provide expert, targeted help.There are many benefits to hiring an 11Plus tutor to support your child- as subject experts, they can provide 11+ intensive courses with online quizzes that focus on subject areas which your child finds challenging and provide skilled methods for overcoming these difficulties. Tutors can also be flexible, providing longer or shorter-term support, and scheduling lessons in a manner that suits your family's needs.